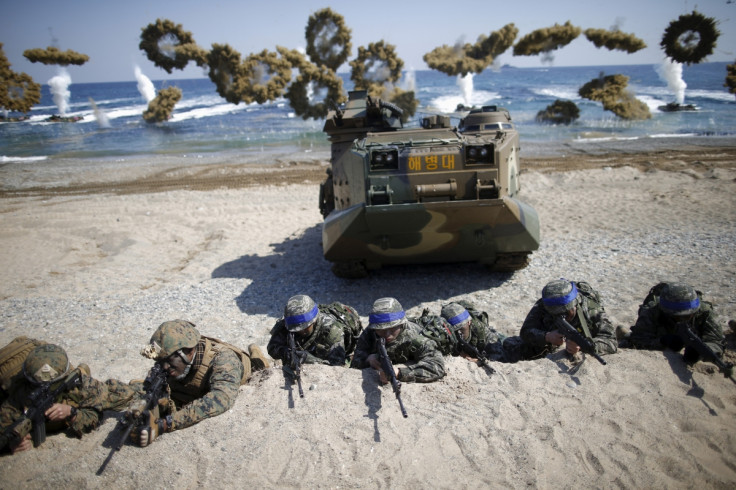 North Korean leader Kim Jong-un has threatened to conduct nuclear warhead tests and launch several ballistic missiles in the coming days. The bellicose remarks come in the wake of looming tougher UN sanctions.
Kim said the North would carry out the acts "in a short time", adding fuel to speculation that Pyongyang is gearing up for more defiant missile launches. In a blatant show of belligerence, Kim said "a nuclear warhead explosion test and a test-fire of several kinds of ballistic rockets able to carry nuclear warheads will be conducted in a short time to further enhance the reliance of nuclear attack capability", according to the official Korean Central News Agency (KCNA).
Tensions on the Korean peninsula have been increasing in recent weeks, soon after Pyongyang's nuclear test followed by its long-range rocket launch. The war of words between the rival Koreas has not stopped since then. This is in addition to the ongoing joint military exercises by the US and South Korea, which is said to be the largest of its kind.
The KCNA added: "We have proudly acquired the re-entry technology, possessed by a few countries styling themselves as military powers ... thus making a great progress in the ballistic rocket technology that helps strengthen the independence of the country's defence capability and munitions industry." Though the North possesses nuclear weapons, experts continue to doubt its abilities in mounting them on ballistic missiles since they lack the technology to miniaturise the nuclear warheads.
Responding to the latest warnings, Seoul said it is keeping a close watch on the situation but ruled out such imminent launches. "It's North Korea's one-way statement. From our analysis on various sources, it has not achieved re-entry technology. As of now, there is no unusual movement from North Korea," South Korea's defence ministry spokesperson Moon Sang-kyun told reporters at a press briefing.