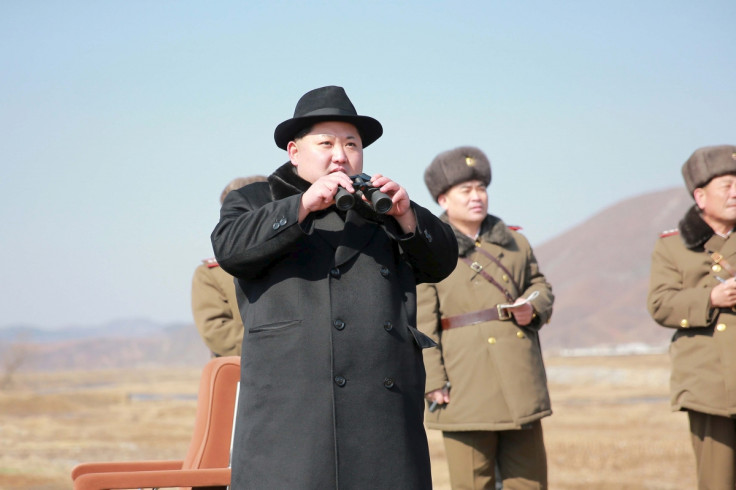 North Korea has vowed to launch pre-emptive attacks as South Korea and the US prepared to start their largest-ever military drill in the region. The presence of up to 300,000 military personnel for the annual exercises , which continue to be a flashpoint of tensions on the Korean peninsula, has raised stakes in the ongoing war of words.
"As the joint military exercises to be staged by the enemies are regarded as the most undisguised nuclear war drills aimed to infringe upon the sovereignty of the DPRK, its military counteraction will be more pre-emptive and offensive nuclear strike to cope with them," a statement from the official Korean Central News Agency (KCNA) said.
"If we push the buttons to annihilate the enemies even right now, all bases of provocations will be reduced to seas in flames and ashes in a moment," added the statement issued by the North's powerful National Defence Commission.
Such strong words are not uncommon from the hermit kingdom but the recent rhetoric comes against the backdrop of fervent activities in the peninsula. The North usually considers the annual weeks-long military manoeuvres by the South and the US as a rehearsal for an actual attack on Pyongyang. But both Washington and Seoul maintain they are aimed at boosting defence capabilities of the troops.
The South was quick enough to respond, saying any attempts to disrupt the imminent drill would invite harsh consequences. Moon Sang-gyun, a spokesperson for Seoul's ministry of national defence, told reporters: "North Korea should stop its brash, self-destructive comments and actions right now. If they launch provocations in defiance, [South Korea] will respond resolutely and mercilessly."
The Key Resolve and Foal Eagle exercises were due to begin 7 March.