Kim Jong-un orders North Korean military to bury enemies in the sea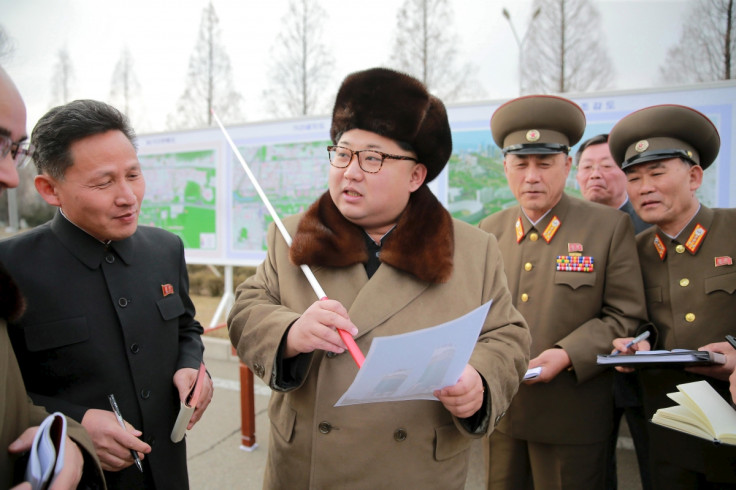 North Korean leader Kim Jong-un has ordered his military to bury the country's enemies in the sea in case of any provocation, amid the ongoing joint military drill by American and South Korean forces in the region. In a show of belligerence, Kim oversaw a series of military's landing and anti-landing skills.
The North Korean exercises are thought to include surface ships, pursuit planes, and artillery subunits in a direct response to the US-South Korea drills. The North's latest action took place in an undisclosed location but is believed to have coincided with the joint drill.
An official dispatch released by the Korean Central News Agency (KCNA) said: "Seeing the daring action of landing units, Kim Jong-un said with pleasure that such surprise landing and attack on the coast would result in a victorious battle.
"Any enemy group will never land in seashore of the country as our reliable artillerymen stand guard in full readiness to wipe out the aggressors."
Tensions on the Korean peninsula have been high for the past few months ever since the North conducted its fourth nuclear test and followed it up with the launch of a long-range rocket. The war of words between the adversaries has shown no signs of easing in the region, with rivals constantly raising the stakes.
The KCNA report added: "The victory of an amphibious battle depends mainly on how to neutralise the enemy's possible anti-landing movements while getting over its coastal defences at one go. He said that, in order to bury at sea any enemy groups attacking to land in the coast of the country, training should be intensified among the units and sub-units of the KPA [Korean People's Army] with the Juche-based idea and tactics on the coastal defence newly set forth by the [ruling Workers'] Party."
© Copyright IBTimes 2023. All rights reserved.