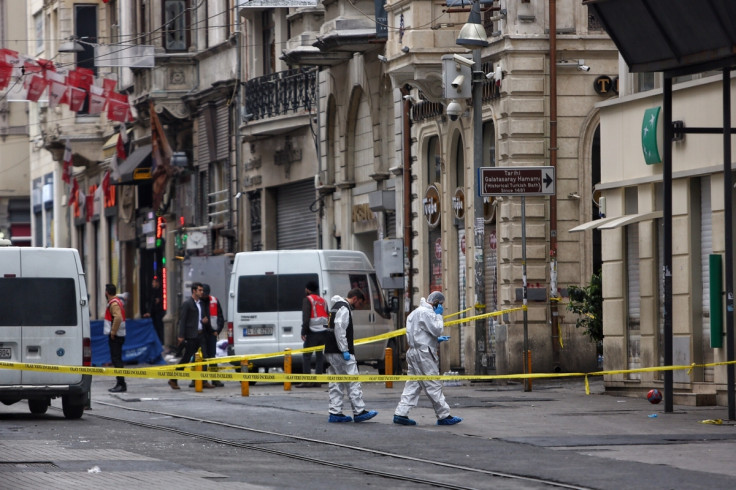 A Turkish official has been accused of tweeting that she "wished the Israelis" who were said to be wounded in an Istanbul suicide bomb blast were dead. Irem Aktas reportedly acts as the women's media and publicity chairman for President Recep Tayip Erdoğan's AKP party.
"I wish that the wounded #Israeli tourists were dead," she reportedly said, before adding in another tweet: "When Israel was attacking your Muslim brothers, why didn't you say anything."
Shortly afterwards, she made her Twitter profile private, and then it was removed altogether. But the comments were highlighted by Dr Aykan Erdemir, who served in the Turkish parliament between 2011-2015.
Turkish media later reported that three Israelis and one Iranian killed in Istanbul attack.
Deputy health minister Ahmet Baha Otuken identified the Israeli victim as Simha Demri. Eli Bin, the head of Israel's rescue service MDA, said the family had been notified and the body was to be repatriated shortly by an MDA ambulance plane.
Another 36 people, including more than 12 foreign nationals, were injured in the blast which authorities blamed on a suicide attacker.
A board member of the AKP's women's branch Hatice Yucel later tweeted that Aktas had been removed from duty.
Yucel said that Aktas' tweets "certainly does not reflect the opinion" of the AKP party, she said. "We condemn this terrorist attack that targeted innocent people, offer our condolences to those who lost their lives, and wish a speedy recovery to our wounded."
Erdemir, who has been at the forefront of the struggle against religious persecution, hate crimes, and hate speech in Turkey, praised AKP's response on his own Twitter feed.
"A much better response on the part of AKP than cursing & threatening people like me who have exposed their official's scandalous hate speech," he wrote on Twitter.
Otherwise known as the Justice and Development party, the AKP is an Islamist-leaning movement which swept to power under Erdoğan's leadership in 2002.
Israel's Foreign Ministry said on Saturday that it was checking into the tweets with Turkish government officials.
"If the tweet was indeed made, then it was an ugly, shocking statement and we expect an apology and a total repudiation of these remarks," diplomatic sources told the Ma'ariv newspaper.
Prime Minister Benjamin Netanyahu has also instructed diplomats in the Foreign Ministry to contact their counterparts in Ankara and demand an official condemnation of Aktas' tweet if it is proven to be authentic, according to the Jerusalem Post newspaper.