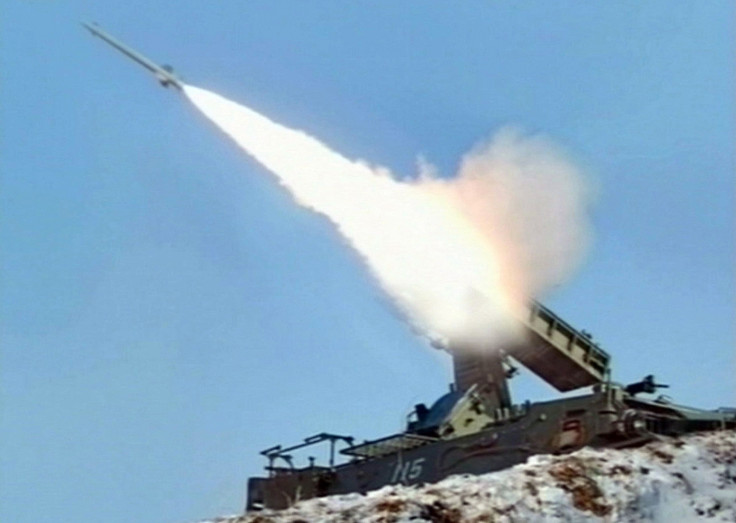 One of the two ballistic missiles North Korea has fired has exploded in mid-air during its flight, South Korean authorities say. The projectile is thought to have exploded shortly after takeoff.
According to South Korean military sources, cited by Seoul's Yonhap news agency, the second missile, which was fired 22 minutes after the first, may have blown up mid-flight. The South Korean radar lost track of the object while it was cruising at an altitude of 17km.
"An analysis so far indicates it was a missile, but more examination is needed to verify the data," said the Joint Chiefs of Staff (JCS).
Pyongyang fired two missiles, both believed to be mid-range Rodong models, on 17 March adding fuel to the existing tensions in the Korean peninsula. This is the first time in two years that the North is firing mid-range missiles though occasionally the country sends short-range missiles into the waters in a show of defiance.
"The [first] missile dropped into waters within the Japanese Air Defense Identification Zone," said the JCS. The North did not declare a no-fly/no-sail zone — a convention mandated by UN regulations and is sometimes followed even by Pyongyang — in the region before sending off the missiles.
The first missile was fired from an area north of capital Pyongyang on the west coast and ended in the Sea of Japan (East Sea).
Tokyo has quickly condemned the launch and urged the North to show restraint. "Japan strongly demands North Korea to exercise self-restraint and will take all necessary measures, such as warning and surveillance activity, to be able to respond to any situations," said Japanese Prime Minister Shinzo Abe.