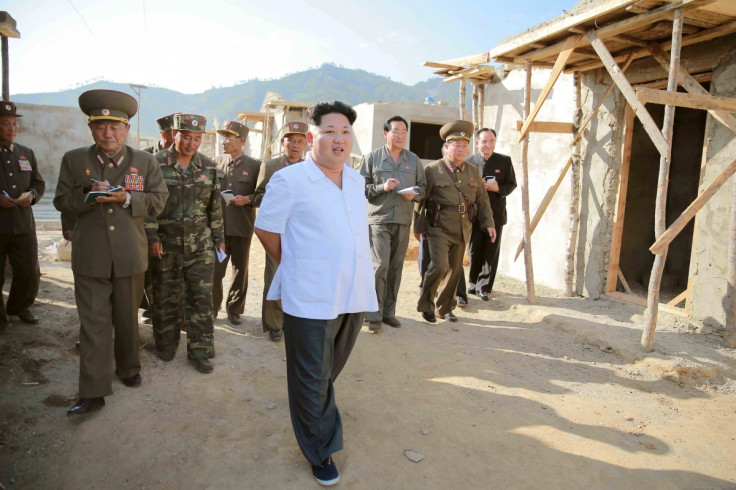 North Korean leader Kim Jong-un oversaw military drills which included aerial manoeuvres as tensions in the Korean peninsula do not appear to be easing any time soon. The exercises are meant to bolster Pyongyang's defences against any provocations by its adversaries, the country said.
"Actual manoeuvres for attack and defence between large combined units of the Korean People's Army [KPA] were staged in three directions at the same time," the Korean Central News Agency (KCNA) said in a report.
It is still unclear when exactly the drills took place but they are likely to have been held in the last few days as the KCNA routinely reports on the latest events from the secretive nation. The dispatch also carried Kim's remarks, quoting him as saying: "As I have stressed whenever I see a drill of fighter pilots, the defence of the country's territorial air is not tied to the weather and time, and a modern warfare is to be conducted in the worst condition."
The North's apparent military drills come when the US and South Korea are also gearing up to conduct their military drills, said to be the largest-ever exercise in the region by them. Nearly four times the regular number of US troops is to be sent to the Korean peninsula.
The region has been reeling under volatility ever since the Pyongyang regime carried out its fourth nuclear test and topped it up with a long-range satellite launch. The North has come in for global condemnation amidst calls for scaling back its contentious programmes.