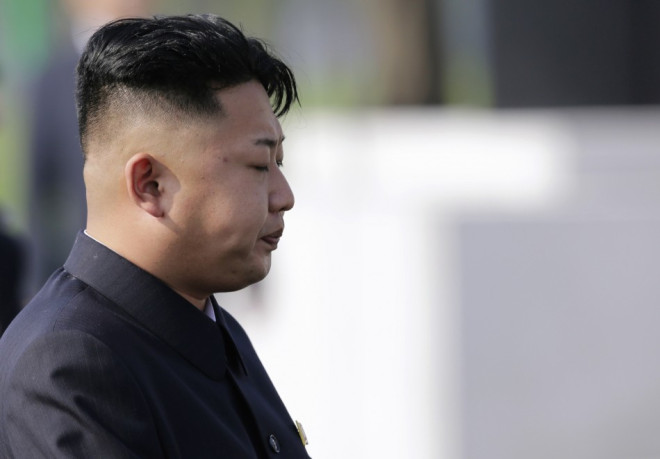 The regime of Kim Jong-un is turning a blind eye to North Korea's growing illegal property market, where people unofficially buy and sell houses despite such transactions being forbidden in the country.
The socialist state owns all property within it, meaning transactions in houses and apartments are forbidden. Anyone who sells, buys or rents a house can be sentenced to hard labour, according to socialist statutes.
However, North Korea is one of the fastest developing property markets in the world with "widespread and sophisticated" transactions, according to a Reuters report which cited defectors and experts.
"Homes, one of the few resources North Koreans have, are now extensively traded unofficially. The regime has no option but to tolerate this ... because officials are involved as well," said Jeong Eun-mee, a Seoul National University (SNU) research professor.
The percentage of North Koreans who are buying their own home - as opposed to waiting for the government to assign one - is growing rapidly.
A survey last year of 133 people who defected from North Korea in 2012 was carried out by the SNU's Institute for Peace and Unification Studies. This survey found 67% of the defectors had bought their own homes, compared to 14% who had been given accommodation.
Certain people selling food and cheap consumer goods in private markets around the country are also working as property brokers. Deals are made in US dollars in the capital Pyongyang and in Chinese yuan along the Chinese border.
Subsequently, buyers and sellers bribe housing officials, who issue or modify documents, to approve the transactions, Reuters' sources said.
"It's another example of how the regime of leader Kim Jong-un is turning a blind eye to a black market that offers North Koreans a chance to upgrade their living conditions, move from one location to another, or to simply make some money, especially given that house prices have been rising steadily," according to sources.
Defectors staying outside the country normally send money to their families to buy better homes. Some of them are also considering property as an investment option, as they hope for an eventual unification of impoverished North Korea and the wealthy South.
Defectors send an estimated $10m each year to the home country, routing the money through agents on the Chinese border, according the Organization for One Korea, a South Korean support group for defectors.
"Money talks in North Korea. If you have money, send it to somebody you trust. You can buy a decent house in the border region with China," said Kim Young-il, a defector and activist in Seoul.