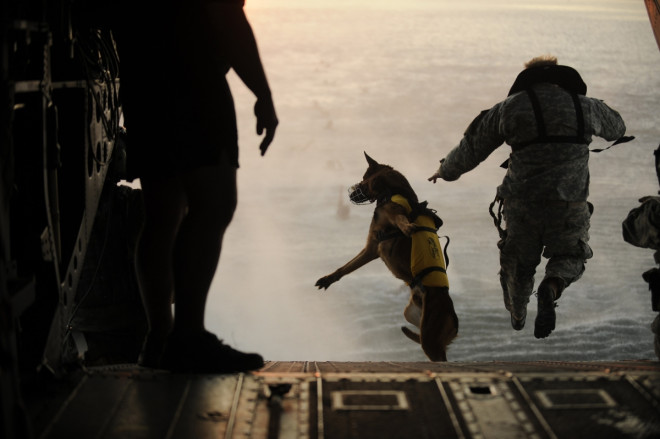 US Navy Seals have boarded and seized control of a North Korean-flagged oil tanker hijacked from a Libyan port by armed militiamen.
The Morning Glory was intercepted in international waters off the coast of Cyprus after US President Barack Obama authorised the mission to retrieve the vessel.
US missile destroyer Roosevelt transported the Seals while also providing helicopter support.
"No one was hurt tonight when US forces, at the request of both the Libyan and Cypriot governments, boarded and took control of the commercial tanker Morning Glory, a stateless vessel seized earlier this month by three armed Libyans," said Pentagon Press Secretary Rear Adm. John Kirby in a statement.
"The Morning Glory is carrying a cargo of oil owned by the Libyan government National Oil Company. The ship and its cargo were illicitly obtained from the Libyan port of As-Sidra," he continued.
The tanker was travelling in Mediterranean waters with the aim of selling the oil to an unnamed buyer. The US intervention was prompted by Libyan Transitional Government's potential losses in oil revenue in the event of militias selling off Libya's oil.
Libyan Prime Minister Ali Zeidan was dismissed by parliament last week after the vessel managed to leave the eastern port of Sidra despite a naval blockade.
The As-Sidra port has been under rebel control since July 2013. Rival militia's are fighting for autonomy in Eastern Libya.
North Korean officials have said that they deregistered the vessel after the incident, rendering the ship stateless.
The US Navy commandos are famous for their role in the capture of Osama bin Laden in 2011 and a Somalia beach raid on an al-Shabaab stronghold in 2013.