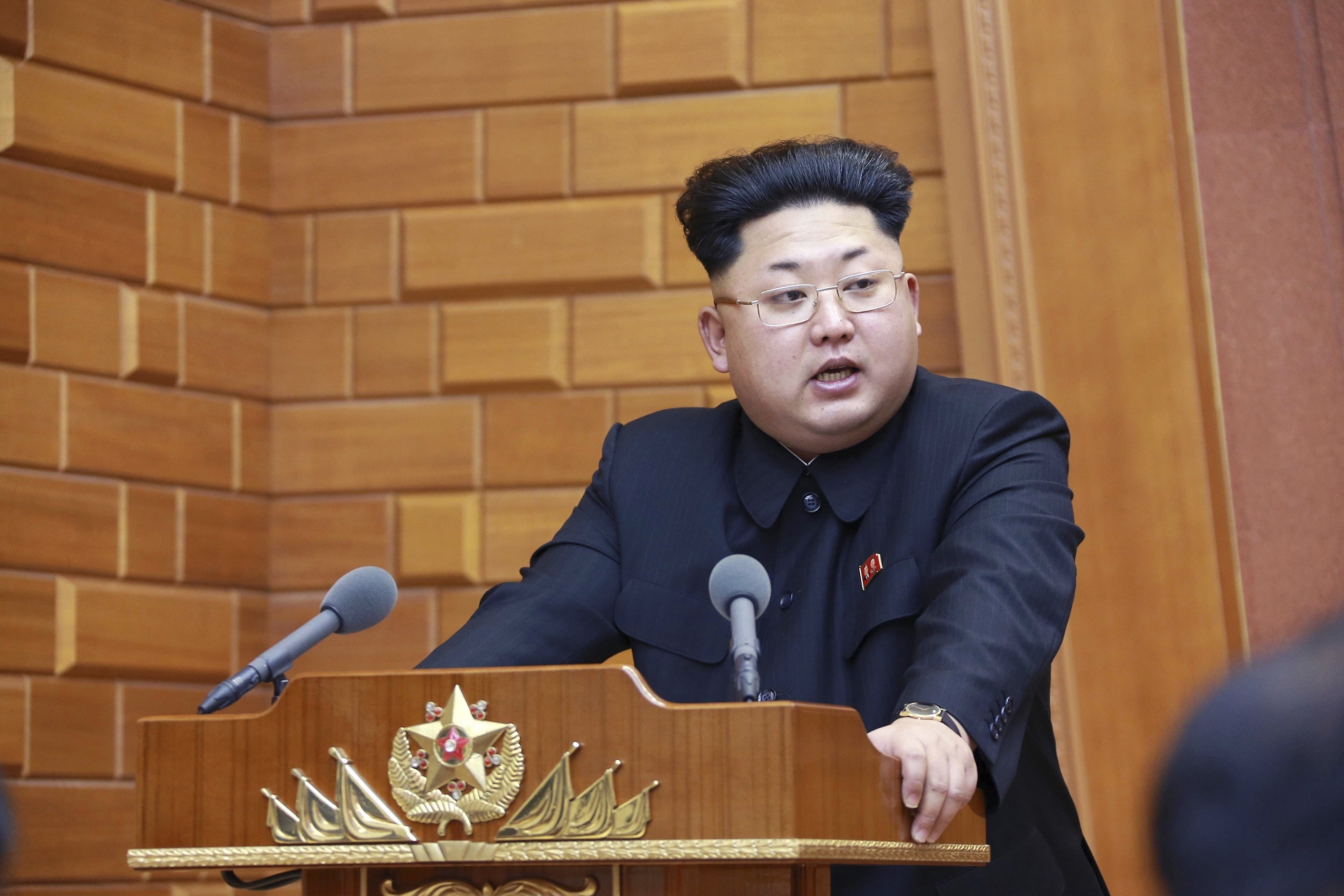 North Korea has stepped up its belligerence after leader Kim Jong-un called for "full combat readiness", as South Korea and the US get set to carry out their annual military drill.
The exercise that often stokes tension in the Korean peninsula will begin in March. The North has already accused the joint forces of war-mongering and has started conducting military drills on its own.
The Combined Forces Command (CFC), undeterred by repeated warnings from the North, has said the two-week exercise will take place despite increasing tension in the Korean peninsula.
"It is important to maintain our high level of proficiency on key tasks while exercising different scenarios. Exercising our multinational force is an important component of readiness and is fundamental to sustaining and strengthening the alliance," CFC commander general Curtis Scaparrotti said in a statement.
The computer-simulated exercises, codenamed Key Resolve, involve the participation of 10,000 soldiers from South Korea and 8,500 troops from the US.
While the computer-simulated drill will take place between 2 and 13 March, field training exercises known as Foal Eagle will carry on until the end of April.
The 3,450-tonne USS Fort Worth, Freedom-class littoral combat ship (LCS), will be the highlight of this year's manoeuvres – which involve a combination of land, air and sea exercises.
"It is the first time an LCS has trained with the South Korean Navy and 7th Fleet ships in Northeast Asia. The exercise provides a great chance to increase our combined readiness, which ultimately contributes to greater stability for the region," US Naval Forces Korea spokesperson Arlo Abrahamson said in a statement, reported Seoul's Yonhap news agency.
The two countries are gearing up for the drill despite a recent warning from Kim. According to the state mouthpiece Korean Central News Agency (KCNA), the North's leader ordered Pyongyang's forces to be "fully ready to react to any form of war to be ignited by the enemy".
In what has been billed as a "historic" address to North Korea's Central Military Commission, Kim added: "It was necessary to simplify the machinery of the KPA and indicated the orientation and ways for reorganizing the machinery in such a way as to realize the strategic intention of the Supreme Command any time."
The warning follows a military drill by North Korea, which was personally overseen by Kim.