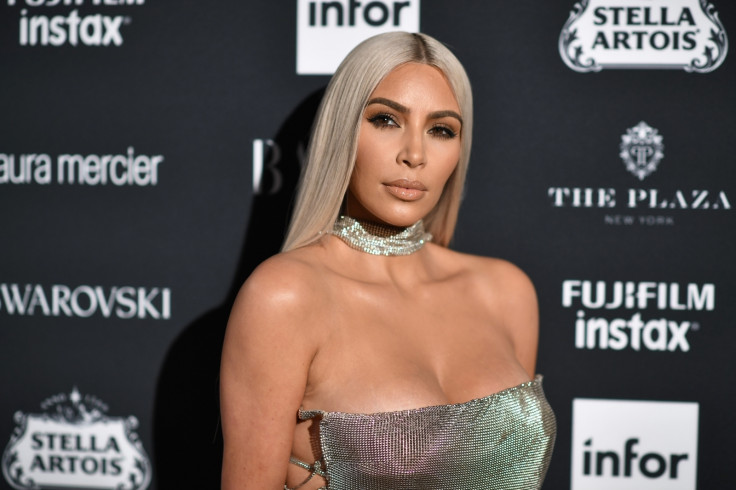 Kim Kardashian is no stranger to flaunting her bikini body on social media. The 36-year-old reality star took to Instagram to post a racy photo in a string bikini while soaking up in the sun and enjoying a beach day in Malibu.
She sported long platinum locks and showed off her peachy derrière in a very revealing black two-piece suit while lounging next to her good friend and assistant, Stephanie Shepherd. The Selfish author captioned the post: "Beach bums".
The Instagram post has already raked 1,552,910 likes in less than 24 hours, as her whopping 103 million followers rushed to the comments section to compliment the fashion icon. One user called her "beautiful" another commented, "Oh my god. Amazing."
"Looking gorgeous as ever," another comment reads. This post comes after The KKW Beauty founder opened up to Allure magazine on whether she has an age limit for posing nude for photoshoots.
She said, "Yes...I'm like, I'm going to tone it down. But then I'm like, Wait, I can't be doing it in 10 years, so — I might as well. I don't know what the age cutoff is."
The mum-of-two also spoke about her makeup line to the beauty magazine, and the launch of her line KKW Beauty.
"I've been sitting in a makeup chair every day for practically 10 years, and I fell in love with makeup and how it can transform you and make you feel good about yourself."
Kim admitted that she specifically loves the way contouring "transforms my nose and my face when I have it done is so fascinating to me that I wanted to figure out 'How can I do this in an easy way?' These contour sticks are like adult crayons. You don't have to be so precise."