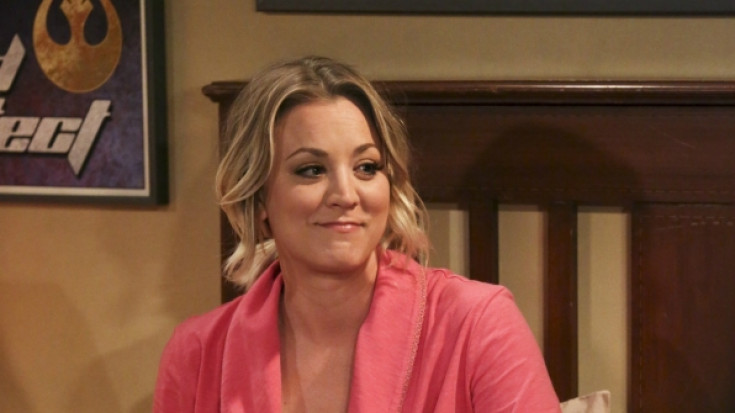 Actress Kaley Cuoco is not happy with the criticism she received on social media and has threatened to even be "done with f-Ing Instagram pretty soon". Fans of The Big Bang Theory actress are freaking out and have urged her to not leave the social media site.
It all began with 31-year-old posting a snap of a wooden bench, made by her boyfriend, Karl Cook, and captioned it, "He saved a [tree emoji] and made me a bench. I love you @mrtankcook ! #KCsquared #treehugger."
However, she received backlash from certain fans for not re-planting the tree. Addressing the criticism, Cuoco wrote in the comments section, "Honestly I can't post anything anymore without constant criticism. For all the constant haters, this tree was already on the ground. I agree, we didn't 're plant' it but he re used it for something else. It is beautiful and now has a new job. I think I might be done with f-Ing Instagram pretty soon."
The Penny actress' 3.3 million followers rushed to the comments section and urged her not to quit Instagram. A user urged, "Don't be done! You're one of my favorite Instagram people," another commented, "Please don't leave Instagram. You do so much good for the world. Just change your settings and block them."
"All these people complaining need to read the children's book, The Giving Tree. Might teach them some good lessons," an Instagram user noted, while another urged Cuoco to not let the haters get you.
"Please don't let the haters get to you, Kaley! You know you're right, you know you have friends & fans who "get it," and you know that there are just some very unhappy people out there. You can't change them, so don't let them change you. Love you, lady!" said a user.
Later, the CBS star herself addressed the appreciative comments from her "genuine fans" in the Instagram post.
She wrote, "I must admit , I have read many of the comments on this particular post today and I love all the love. I do appreciate the sweet people out there who are genuine fans and genuine humans and I see you.. your love makes me happy and I hope I do the same for you."