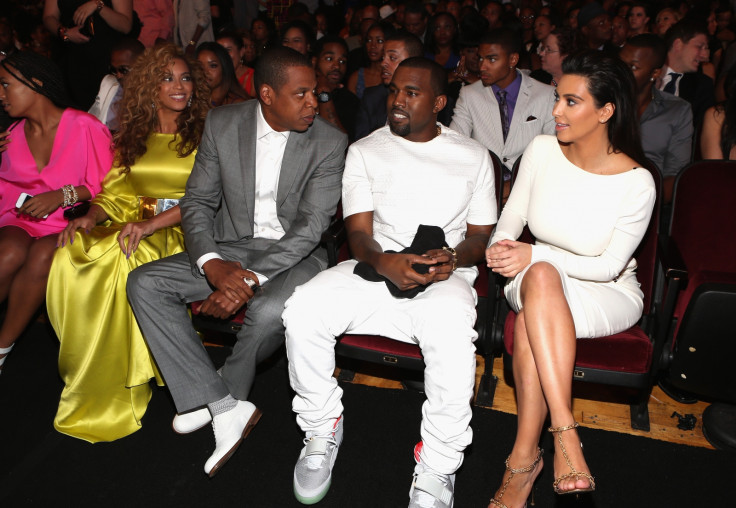 The feud between the music industry's two biggest families seems to continue even as Kanye West remains hospitalised for exhaustion. Kim Kardashian, who is by her husband's bedside, is reportedly deeply hurt as Jay Z and Beyonce have not reached out to them since her husband's hospitalisation.
"Kim is stunned and hurt that Jay Z and Beyonce haven't reached out at all. No texts, emails, and Kim even has possession of Kanye's cell phones. Kanye isn't allowed access to cell phones, tablets or laptop computer," a source close to the Wests told In Touch Weekly.
The Pablo rapper is still in hospital with unconfirmed reports claiming he is having hallucinations about someone going after him. Kim is by his bedside to keep him calm and help him get better. Her "phone has absolutely blown up since Kanye went into the hospital. Her voicemail is full, and she is texting people back when she has time," the source added.
While there are rumours of bad blood between the two families, a source close to the music power couple claims that the Lemonade singer and her rapper husband are actually respecting Kanye's privacy as he recovers from extreme exhaustion.
"Jay Z and Beyonce are doing everything they can to respect Kanye [West]'s privacy during this challenging time. Friends of Jay have been texting, asking Jay about Kanye and yet despite everything, Jay is being quiet about Kanye's condition," a source told Hollywood Life.
The insider revealed that the Carters have not held a grudge against the Yeezy rapper despite his bitter stage rants to malign their image and have been tight-lipped about the whole issue. "Jay is not trashing Kanye to anyone and not sharing any information about Kanye's health. Beyonce is doing the same and remaining tight-lipped when pressed by people about what is going on with Kanye and Kim [Kardashian],"