Kim Kardashian just 'ripped off' Dua Lipa and fans are angry: 'She did it better'
But Rihanna did it first. Naturally.
Music sensation Dua Lipa is taking the world by storm with her string of catchy hits, husky voice and now two Brit awards.
So it's no wonder that 22-year-old singer, who nearly stole the show at this year's Brits entirely with her epic performance of New Rules, is becoming a fashion icon.
The London-born star looked like a princess on the red carpet in a frothy Giambattista Valli gown from the label's Spring 2018 couture collection, boasting layers upon layers of light pink tulle and a massive train.
Lipa ensured she was the centre of attention in the voluminous number, and it looks as though Kim Kardashian wants a slice of the action.
After Kardashian shared a snap of herself on Instagram in a very similar pink ruffle gown, fans have been relentlessly tagging Lipa in the comments section to point out who she's influencing with her style.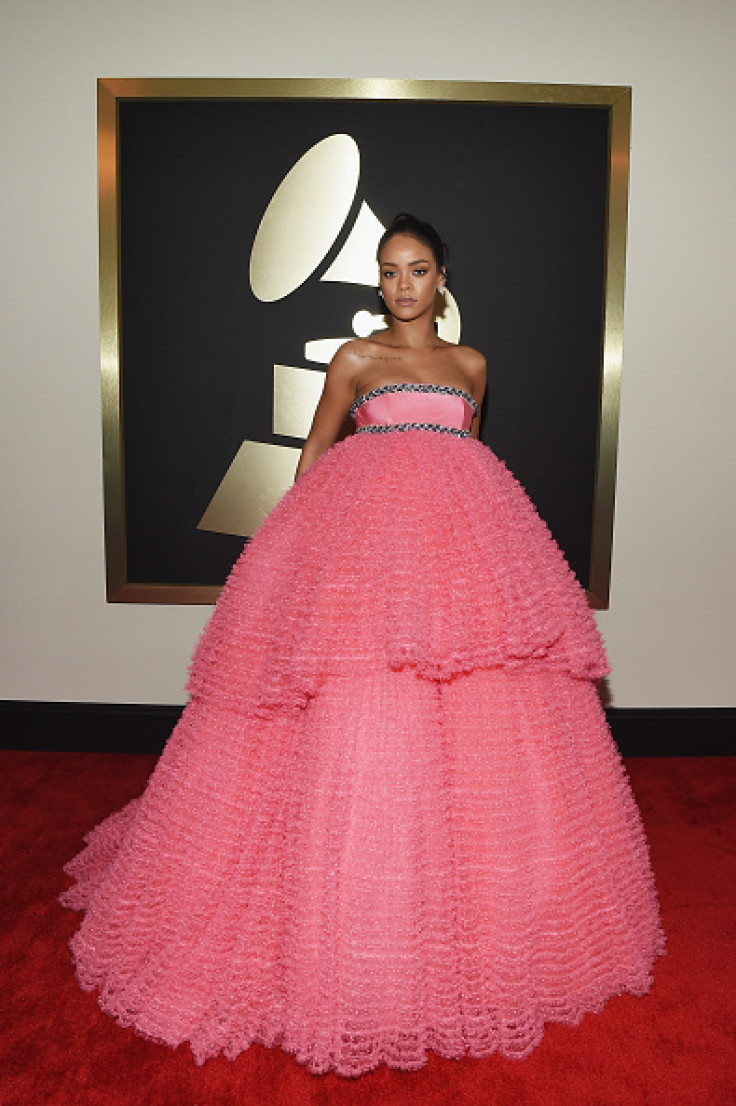 Rihanna attends The 57th Annual Grammy Awards at the Staples Center on 8 February 2015 in Los Angeles, California
Getty
Kardashian, 37, had shared a snap from her upcoming photo shoot with Sita Abellan which showed her with peroxide blonde hair and some cat eye glasses to complete the edgy look.
But some of her followers didn't think it was too original, with one person writing: "woah she is trying to take all of dua lipas credit."
While someone else said: "Your dress look like Dua lipa's dress."
A third added: "@dualipa did it better!"
One fashion-forward fan said: "Rihanna did it first," referencing the Wild Thoughts hitmaker's appearance at the 2015 Grammy Awards where she wore a similar hot pink gown, also by Giambattista Valli, which featured bejewelled accents.
After gracing the stage to pick up Best British Female Solo Artist, Lipa gave an empowering speech where she thanked "every single female that's been on this stage before me that has given girls like me – not just in the music industry but in society – something to look up to, and has allowed us to dream this big. Here's to more women on these stages, more women winning awards, and more women taking over the world."