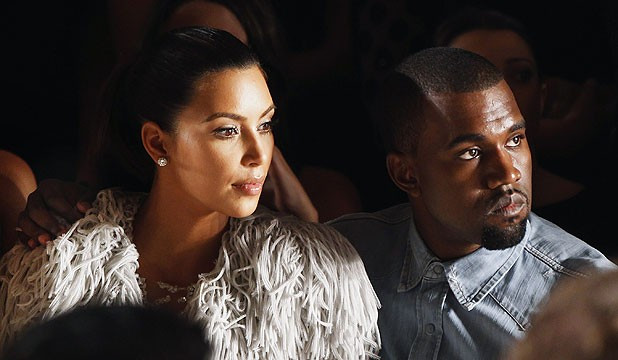 Kim Kardashian and her rapper baby daddy Kanye West have reportedly named their newborn daughter Kaidence Donda West.
According to celebrity site MediaTakeOut , a nurse at the Los Angeles Cedars-Sinai hospital tending to Kardashian let slip the baby's name to the press.
She claimed that members of the famous Kardashian clan "repeatedly mentioned" the name in the 32-year-old star's hospital room.
The moniker had been top secret classified information since the reality star gave birth to the couple's first child earlier this month.
If the reports are true, the new parents have chosen to keep with the Kardashian family tradition of giving children a name starting with a "K".
The couple are likely to have paid tribute to West's late mother through the middle name. Donda passed away 2007 after she suffered complications following cosmetic surgery.
The reported name leak comes just days after friends revealed that the baby, who was born four weeks prematurely on 15 June, is the spitting image of her mother with few of her father's features.
"She has dark hair," the source told E News. "She looks just like Kim."
Younger sister Khloe, 28, described the safe arrival of her new niece as a "miracle".
"I cannot even begin 2 describe the miracle that is now apart of our family. Mommy/baby are healthy & resting. We appreciate all of the love," she told her 8.2 million followers.
"More info will come when the time is right. Thank you all for understanding. We love you all dearly. Overwhelmed with love right now."