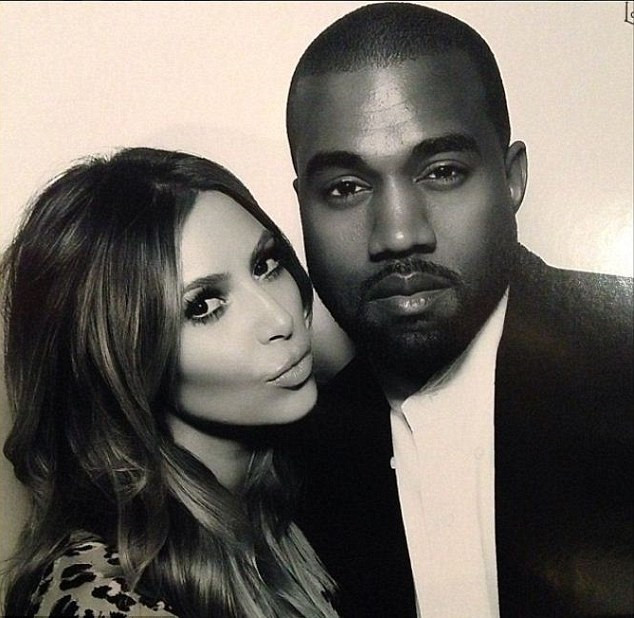 Kim Kardashian and Kanye West are reportedly planning to get married in Los Angeles this week.
According to TMZ.com,the couple were advised by their lawyers to have a wedding in America before their ceremonies in France, to avoid any future legal issues source told the publication: "Typically, the U.S. recognizes citizens getting married in France, but dealing with a foreign government and paperwork could be a nightmare. So just to make sure it's legal, Kim and Kanye will first be having a civil ceremony in Southern California."
The couple have been planning an extravagant wedding to take place in Paris on May 24th, but "have obtained a confidential marriage license ahead of the nuptials."
The courthouse wedding will be a low-key affair, but the pair are planning to celebrate becoming husband and wife at a private gathering with friends and family following the official ceremony.
The celebrity couple's wedding plans were almost ruined last month when they discovered that French law requires at least one of them to be a resident in France for at least 40 days before the wedding.
A source told Radar: "Kim and Kanye were unaware until recently that France required a residency requirement prior to the marriage. Kanye has an apartment in Paris, but he doesn't live there full time."
The French Embassy in Washington D.C confirmed the legislation saying: "All marriages must be performed by a French civil authority before any religious ceremony takes place. The mayor can authorise the deputy mayor or a city councillor to perform the ceremony in the town in which one of the parties to be married has resided for at least 40 days preceding the marriage. These requirements cannot be waived."
While West has owned an apartment in the city for three years, it does not serve as his main home and the decision regarding the legality of the wedding will be made by the local.
It is rumoured that the main wedding ceremony will be held at the Louis XIV-commissioned Chateau de Louveciennes.
With family and celebrity friends being flown in especially for the event the wedding is expected to be an extravagant affair, with the rapper coordinating every detail of the day.
The reality star is expected to have three outfit changes, with Azzedine Alaia expected to be one of the designers.
West proposed to Kardashian last October, four months after she gave birth to their daughter North West.