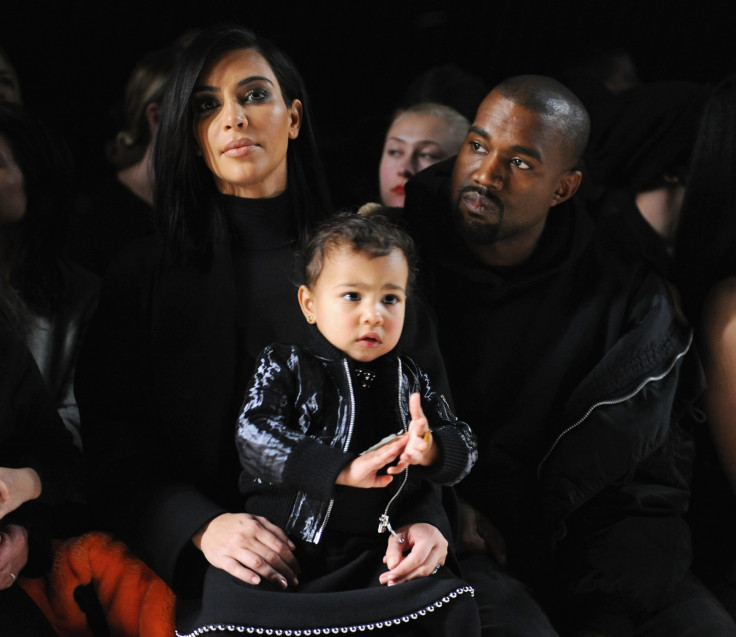 Reality star Kim Kardashian is the queen of selfies but she does a great photobomb too.
The Keeping Up With The Kardashians star and her husband Kanye West failed to realise they had stumbled into one woman's family photo while having lunch in Malibu last weekend.
Along with their one-year-old daughter North, the married couple were dining at Nobu restaurant on Sunday (22 March) when heiress Alice Bamford took a photo with her baby daughter, Lilou.
In the background of the epic photo, platinum-blonde Kardashian can be seen bending down under the table as North scrambles around in her high chair. Rapper West, 37, is sitting on the other side of the photo simply watching on but seemingly unaware of the photobomb.
According to the Mail Online, Alice Bamford is the daughter of billionaire Sir Anthony Bamford, and Lady Carole, OBE. The 39-year-old is said to be the heiress of her family's JCB farm equipment business.
Earlier in the day, Kardashian, 34, had enjoyed the afternoon at Malibu Beach with her rapper husband and young daughter. In a photo shared by the reality star on Instagram, the All Day hit-maker West can be seen standing on the beach with North, who appears mesmerised by the crashing waves.
Relations seem to be well in the West household despite earlier reports from OK! magazine that fashion-enthusiast Kardashian fears her hip-hop star husband fathered another child several years ago.
According to Radar Online, a source told the magazine: "Kanye glosses over his dirty-dog past, but he has a long list of former conquests - including groupies, exotic dancers, students, video vixens and cocktail waitresses.
"Kim is obsessed with the idea that there's a child out there who's going to come after his fortune."
Kimye, who married in May 2014, have been trying to conceive a second child for months now. Their attempts are being well documented during the current season 10 of E!'s Keeping Up With The Kardashians.