In a shocking revelation, Kim Kardashian announced she had a failed pregnancy attempt before opting to use a surrogate.
During Sunday's (10 December) episode of Keeping Up With The Kardashians, the reality star opened up about trying and failing to get pregnant via IVF.
Earlier this year, it was confirmed that Kim is expecting baby number three, a daughter, with husband Kanye West. She already shares daughter North, four, and son Saint, two with the rapper.
In the latest episode, Kim is seen sharing her fertility struggles with sister Khloe over the phone. "This is the craziest waiting game," she told Khloe. "It's so frustrating. It's really nerve-wracking because you know it's only a 60% chance it'll take. One didn't work for me. I tried it and I lost one of them."
Khloe later explained:"Before Kimberly got pregnant with Saint, she had an embryo implanted into her and that embryo did not take. So Kim is super nervous and anxious during this waiting period. Of course she wants to know is she or is she not having another baby."
Kim went on to describe how difficult it was for her and Kanye to find the right surrogate to carry their baby. "Getting a surrogate and finding someone that you really trust really is so much more for difficult of a situation than you could really imagine," the star admitted.
She added: "You have to like make sure that their lifestyle is healthy and they have to go through psychological testing, and it was maybe a year before we finalised our current situation.
"Everything happens for a reason... the surrogate that I really loved got approved and she is such a nice person, like she's so easy to talk to and she's the perfect fit for us.
"But we have to decide quickly, are we really going to go through with this or are we gonna wait until we feel more prepared."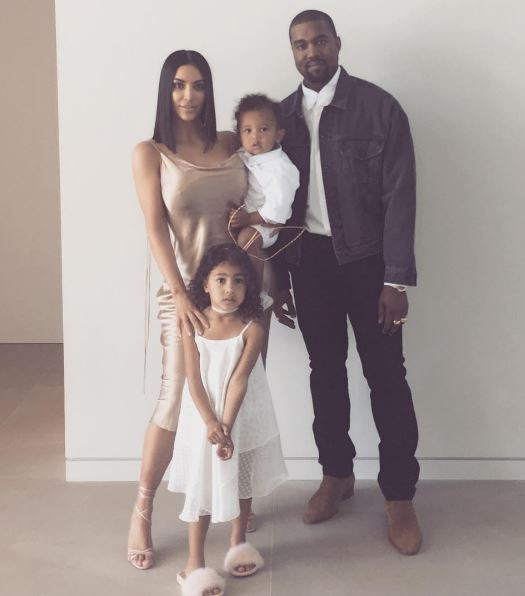 Kim also confessed that she was trying her best not to be too "controlling". "It is frustrating like to not be able to do it on your own. It is a weird dynamic," she said. "I go to all the doctor's appointments and I try to be really present, but when you're not carrying it yourself it is such a fine balance of how much you're going to be in their lives.
"Of course, I want to know ever last detail that's going on with my baby and that's super frustrating, but I really trust my surrogate and I don't want to be that person that's trying to control her every move."
Kanye and Kim's surrogate, who the latter described as "selfless and kind", was recently photographed at a grocery story wearing a Star Wars t-shirt. She is, reportedly, being paid $45,000 (£33,600) to carry the couple's unborn child.