Reality star Kim Kardashian is the focus of plastic surgery rumours.
According to UsWeekly, The Keeping Up With The Kardashian star's youthful visage is allegedly the result of fillers.
A source told the magazine: "She's had fillers all over her face," adding that she has the treatment in her "nose, cheeks and chin."
The insider claims that the 34-year-old has not had anything injected around her eyes after a negative experience in May 2012.
"She didn't like it," said the source. "She avoids that area now."
The star looks noticeably different to how she did in her twenties when she first came to public attention.
Recently, she has appeared at events looking suspiciously wrinkle-free. In season five of her hit reality show the TV personality admitted using Botox after she suffered a bad reaction.
But she draws the line at having a nose job after discussing the procedure with a surgeon in 2010.
She told ABC News: "My nose in my biggest insecurity. The doctor showed me what it would look like. And it just didn't - I wouldn't look the same. I'm totally not against plastic surgery."
The cover girl uses make-up and contouring to make her nose look slimmer.
She caused a sensation recently when she revealed her new platinum blonde style, which was said to be inspired by Madonna.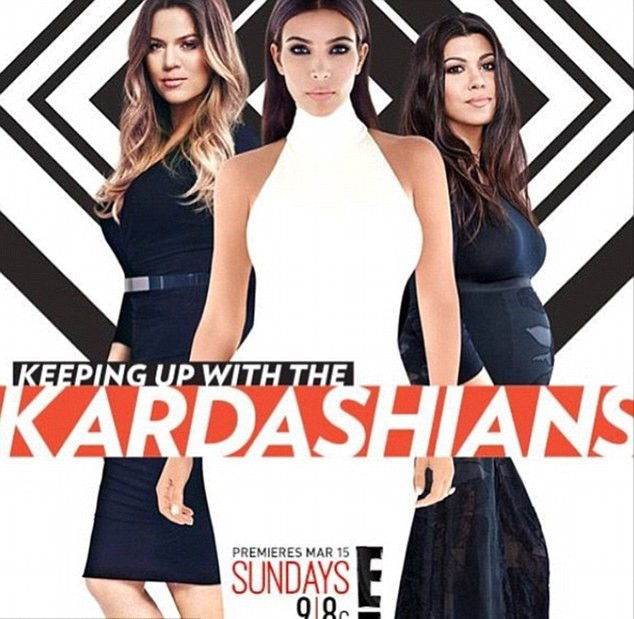 The reality star and her famous family are bracing themselves for the new series of Keeping Up With The Kardashians.
Khloe Kardashian posted a new promo shot to her Instagram page, posing with her sisters Kim and Kourtney.
"I cannot believe that season 10 of keeping up with the Kardashian's premieres this Sunday, March 15 only on E!!!!" Khloe wrote.
The new series will reportedly include shocking revelations about Khloe's relationship with French Montana, Kim's pregnancy struggles and Bruce Jenner's disclosure of his plans for gender reassignment.