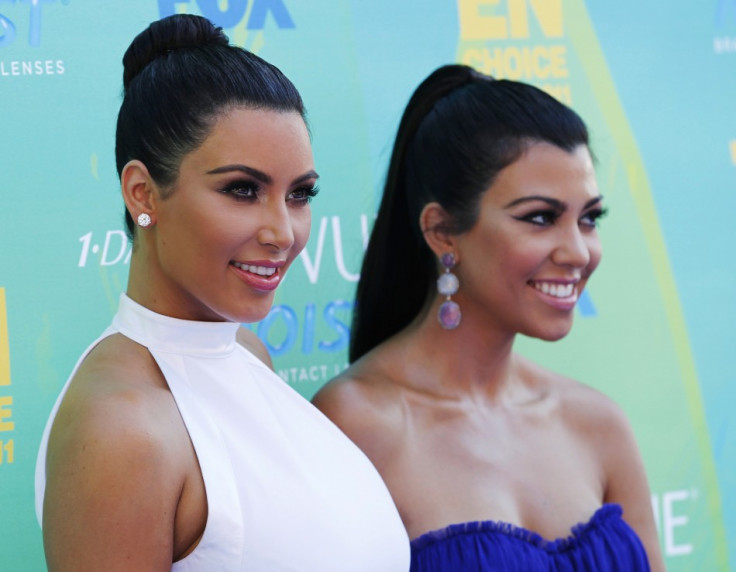 American reality television star Kourtney Kardashian has reportedly offered to become a surrogate for her younger sister Kim Kardashian.
It was previously reported that Kanye West's wife is facing difficulty conceiving the second time around.
"Kourtney says she'll carry a child for her if she's still struggling [within a year]. She's even offered to have as many as they want," a source told Now magazine, according to Independent.
However, the 37-year-old rapper is not sure about Kourtney's proposal.
"He's urged Kim to be patient before agreeing to Kourtney's offer. He wants Kim to stop obsessing about her diet and stressing out over her body, which he fears may be hampering their baby plan," the insider said.
Kourtney welcomed her third child, a baby boy, with longtime boyfriend Scott Disick in December. The couple who have been dating since 2007, are also parents to five-year-old boy Mason Disick and a two-year-old girl named Penelope.
Previously, Kim had talked about her plans on expanding her family with West on the The Ellen DeGeneres Show.
"Well, I just went to San Diego and to give my pregnant sister [Kourtney Kardashian] a break," she said.
"I took care of my niece, nephew and my daughter. To bathe them all three, feed them, get them in the pyjamas and down for bed I was literally, like, crying. It was so hard. Three kids. I don't know how my mom did it with six.
"So, it was really, really hard. So, I'll go for two — but then again I have so many siblings and I love it. They're my best friends. I would want that for my kids. So I'm going to do two and see how it is," she added.