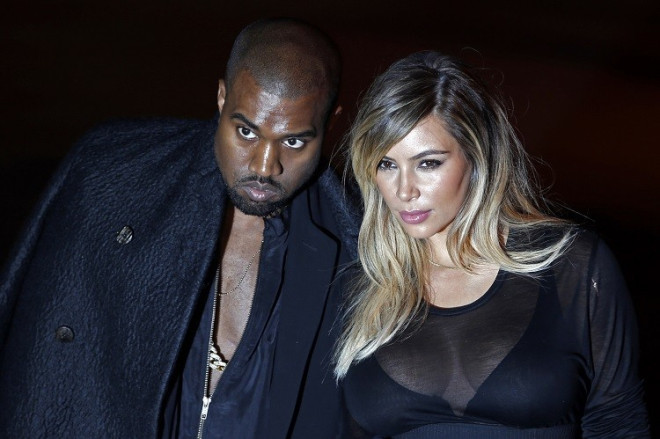 Kim Kardashian will receive £1 million from Kanye West for every year of their marriage if they divorce.
The couple, who are set to tie the knot in Paris on May 24, drew up the pre-nuptial agreement at the Kardashian star's insistence.
It was reported that West had no interest in negotiating the pre-nup and was happy to give the reality TV star carte blanche on all his assets.
Radar online reveals that the couple's Bel Air mansion will be held under Kardashian's name and in the event of a divorce, she would be entitled to retain all jewellery and gifts given to her by the rapper.
It was also agreed that the TV star would keep all earning's from Keeping Up With The Kardashians, the family's clothing line and promotional deals.
The couple, who have a child together named North, have not put a custody clause in the contract.
Kardashian has her own business empire with a personal fortune of around $40 million while hip-hop artist West has amassed over $100 million in his music career so far.
A source told the website: "The entire process for the prenup for Kim and Kanye has been extremely easy, and relatively drama free. Kanye didn't even think the couple needed a prenup, and was ready to give Kim carte blanche to all of his financial assets.
"One of Kanye's life insurance policies valued at $20 million will name Kim as the beneficiary. Yes, he loves Kim that much. There is a huge difference from Kim's prenup with Kris Humphries [Kim's second husband]… the preparation of their agreement went on for several months. It was long and tedious."
The source added: "The couple is focused on the wedding and looking forward to spending the rest of their lives together. Kim is head over heels in love with Kanye, and knows this is forever. Despite having been married twice before, Kim is treating this wedding as her one and only."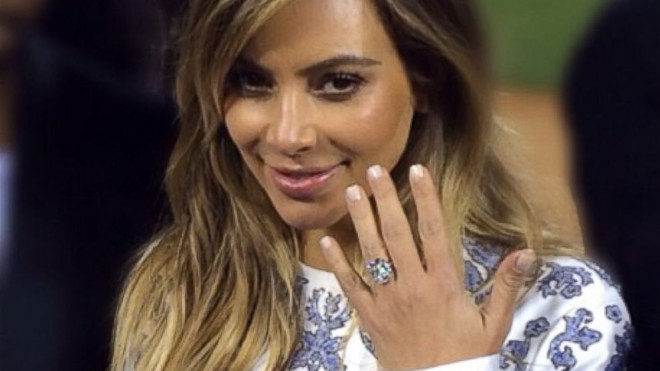 This will be West's first marriage while it marks Kardashian's third wedding. She was married to music producer Damon Thomas from 2000 to 2004 and tied the knot with Kris Humphries in 2011.She walked out of the second marriage after just 72 days.
Seven months ago, West surprised the E! star with a dramatic proposal at a baseball stadium in San Francisco in the presence of their closest friends and family.