Scientific analysis of King Richard I's heart shows that Christians in the 12<sup>th century did embalm church leaders and royalty.
In the past, Christians have played down the practice of embalming because of its pagan roots. However, evidence of the Lionheart's actual heart has provem that it did happen.
Researchers from the Raymond Poincaré University Hospital in Garches, France, examined his heart 800 years after he died and published their findings in the journal Scientific Reports.
Richard is well known for his part in the Crusades. He fought against the Muslim sultan Saladin during the Third Crusade in the 12<sup>th century.
When he returned home he found Europe wartorn and spent his final years trying to suppress a revolt in the French territories.
In March 1199, Richard was pierced by an arrow in the left shoulder while laying siege to the castle of Châlus-Chabrol in the Limousin region.
He died 12 days later from what historians believe was an infected wound. His entrails were removed and stored in a coffin in Châlus while his body was sent to Fontevraud Abbey in Anjou.
But his heart was embalmed so that it could be preserved for the 500km journey to Notre Dame Cathedral in Rouen, which at the time was the base for English forces in Normandy.
In the 19<sup>th century, his heart was rediscovered by local historian Achille Deville inside a reliquary the size of a shoebox.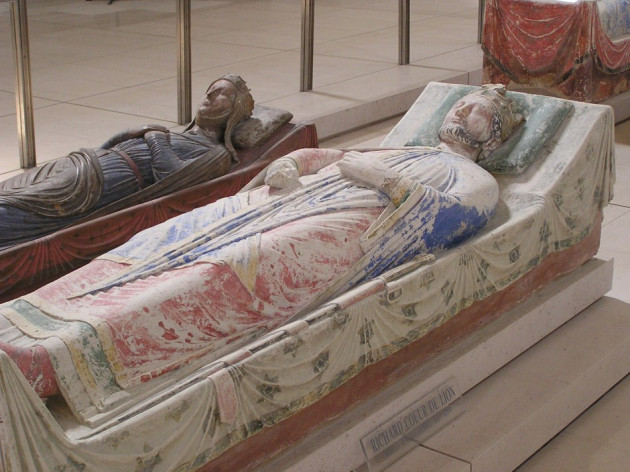 Philippe Charlier, a forensic pathologist and anthropologist, took two grams of the heart's powdered remains for tests.
Charlier has previously uncovered historical lies through forensic tests; he found that sacred bones thought to belong to Joan of Arc were actually those of an Egyptian mummy.
He also successfully identified the head of King Henry IV of France, who was assassinated in 1610 and and then decapitated during the French Revolution 180 years later.
In examining Richard's heart, the team found it had been preserved in a host of embalming agents, including pollen grains from myrtle, mint and other known embalming plants, including bellflower, which were in bloom at the time Richard died.
They also found high concentrations of calcium, suggesting that lime was used as a preservative, as well as traces of creosote and frankincense.
Stephen Buckley, an archaeological chemist at the University of York, added: "It proves that embalming of Christians did happen. The Church has tried to downplay the use of embalming in religious leaders and royalty [because of pagan origins]."
Charlier added: "We were surprised to get so much information."