Scientists are not convinced that King Tutankhamun's tomb contains secrets chambers. An international conference held on 8 May at the National Museum of Egyptian Civilisation has concluded that not enough evidence had been discovered so far to justify drilling into the walls of the tomb in order to investigate the presence of hidden rooms.
For the past year, expectations have been high, after radar scans and analysis performed in King Tut's tomb suggested the existence of cavities behind the northern and western walls of the structure. Nicholas Reeves, an Egyptologist with the University of Arizona had even hypothesised that such rooms could in fact be the funerary chambers of Tutankhamun's stepmother, Queen Nefertiti. Where she was buried is one of Ancient Egypt's greatest enigmas.
During this latest conference, experts have been much more cautious than Reeves, recommending that more tests be conducted, using different technologies.
"It is essential to perform more scans using other devices at the Tutankhamun tomb (KV62) at the Valley of the Kings-Luxor using more technical and scientific methods and radar devices," they said.
Independent committee
Among the experts who participated in the debates was former antiquities minister, Dr Zahi Hawas. He pointed out that radar scans alone were not enough to lead to a new archaeological discovery.
Hawas does not believe that Queen Nefertiti – one of ancient Egypt's most famous queens – would be found in Tutankhamun's tomb. He also reiterated calls to bring in an independent international scientific committee of archaeologists, radar experts and remote sensing experts to supervise works inside the boy king's tomb.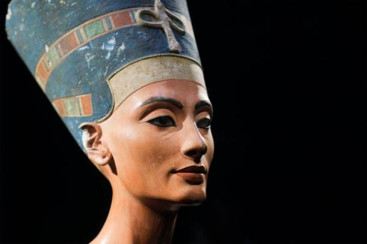 Dr Mamdouh Eldamaty, another former antiquities minister, said the results gathered so far indicated a 50% chance of finding secrets rooms in the monument.
In response, current antiquities minister Khaled El-Enany said no further steps would be undertaken and no drilling would take place before he was 100% confident that there was a cavity behind the walls.
This outcome may disappoint those who were hoping to find out what happened to Queen Nefertiti and to solve the mystery of where she is buried. Famed for her beauty, married to King Akhenaten, she ruled at a time of great turmoil in Egypt. The royal couple broke with traditional religion, establishing the monotheist cult of Aten, the sun deity.