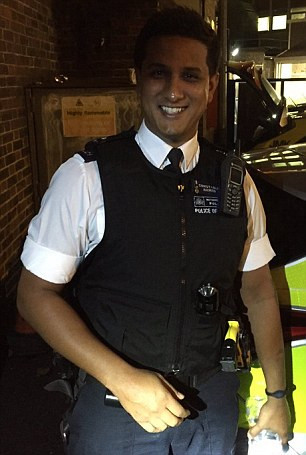 A policeman has been praised for his quick thinking after catching a woman mid-air as she jumped from a bridge.
PC Fab Ahmed, of Kingston-on-Thames Police, was among those called when a woman was spotted on a ledge on 28 October. After unsuccessfully trying to talk the woman into coming back onto the bridge, Ahmed went to radio for help.
At this moment, a firefighter yelled that she was falling and he lunged to grab her. Ahmed was holding on to the shoulders of her jacket when he realised his feet were leaving the ground. Luckily, another police office and firefighter managed to rush over and hold on to Ahmed's legs.
Speaking to the Evening Standard, Ahmed said ""I just thought: 'We need to save her.' At the time the goal was just to save her – to get her over the side."
Ahmed has been a policeman in Kingston since 2009 and was wearing 13kg of police equipment.
Acting superintendent in the borough, Claire Moxon, said "I am extremely proud of the immense courage and bravery my officers showed last night on the bridge. There is no doubt about it, PC Ahmed put his life in extreme danger to save this young lady.
"If the officers and the fire fighters hadn't taken the actions they did I am sure there would have been another very different ending to this event."
The Samaritans provides a free support service for those who need to talk to someone. It can be contacted through its website or on 08457 90 90 90, 24 hours a day, 365 days a year. Call charges apply.