Kirkuk: 15 oil workers feared to be taken hostage by Islamic State
North Oil Co officials fear workers have been taken hostage by the extremists in Khabbaz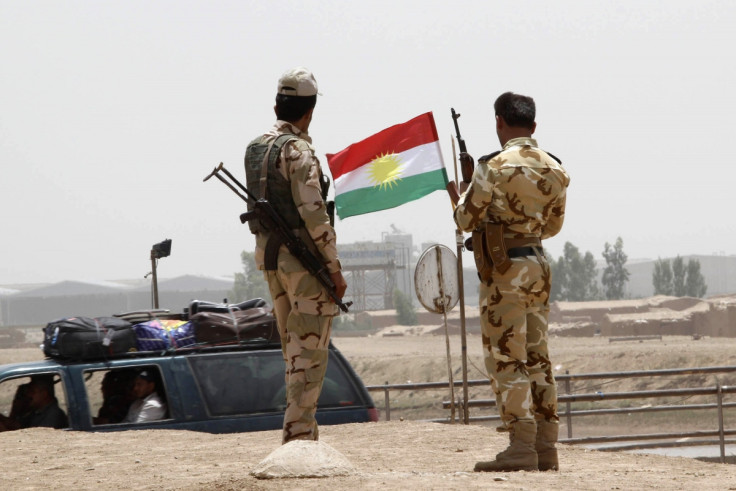 Fifteen oil workers have gone missing after Islamic State insurgents seized a small crude oil station in Iraq's northern city of Kirkuk.
Officials from the North Oil Co fear the men may have been taken hostage by the extremists which took over the oil facility in Khabbaz.
"We received a call from one of the workers saying dozens of Daesh fighters were surrounding the facility and asking workers to leave the premises. We lost contact and now the workers might be taken hostage," a North Oil Co engineer told Reuters.
It comes as Islamic State launched an offensive against Kurdish forces southwest of Kirkuk on Friday, including a major oil production centre in Khabbaz.
Five members of the Kurdish Peshmerga were killed in clashes, while 46 more were wounded, according to AFP.
Peshmerga general Shirko Rauf, the brigade commander of the Kurdish forces in the city, was also reportedly killed by a suicide bomb attack in the city centre.
At least a dozen Islamic State fighters also took control of Kirkuk Palace hotel and established a foothold there. They were reportedly trapped by peshmerga forces.
Clashes between Kurdish peshmerga forces and Islamic State near Kabbaz are ongoing, Kurdish military sources said.
The jihadists seized at least four small oilfields when it seized areas of northern Iraq last summer, and began selling crude oil and gasoline to finance their operations.
© Copyright IBTimes 2023. All rights reserved.