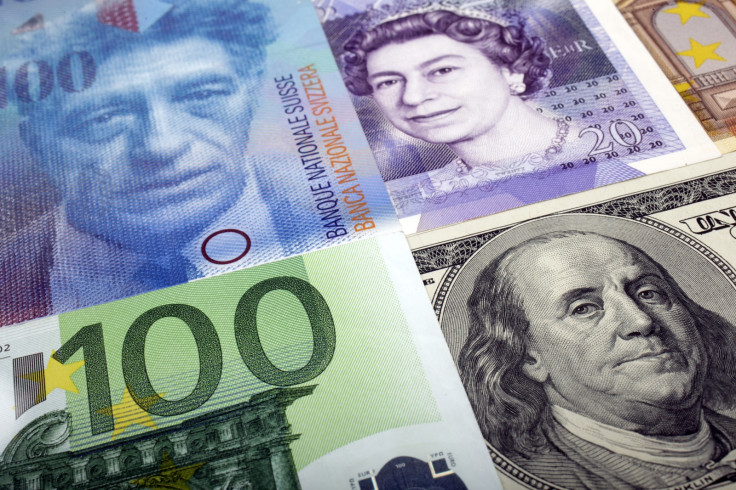 Major Asian currencies have started Monday on a weaker note thanks to some positive surprises from the US labour market on Friday, while weaker than expected export and import numbers from China, further pressurised the Australian and New Zealand dollars.
The Kiwi dollar dropped to a 30-month low against the greenback, while the Australian currency touched a new 4-1/2-year low. Chinese yuan traded near a 4-month low. The yen too continued the slide and hit a new seven-year low close to the 122 mark against the US dollar.
The US non-farm payroll data for November revealed the overall strength of the labour market of the world's largest economy which is at a stage for debating the best time for the shift to the rate hike cycle.
Analysts believe the latest jobs data will strengthen the call for an earlier hike in the Fed rate, even as rest of the major economies are scrambling to shore up growth and fighting deflationary pressures.
The general view that the Reserve Bank of Australia will be forced to cut the main cash target some time next year has been gaining more followers, which is evident in the market interest to stay bearish on the Australian dollar.
AUD/USD fell to 0.8280, its lowest since June 2010, from Friday's close of 0.8326. The Aussie dollar has broken a key support of 0.8660 last month and since end-October, it has fallen nearly 6% to Monday's low.
As per Credit Suisse interest rate futures, the market is now pricing in an interest rate cut of 25 basis point over the next 12 months.
Many major investment banks like Goldman Sachs, Deutsche Bank and Westpac are expecting an RBA cut in 2015.
China's trade surplus widened more than expected and hit a record level in November, data showed on Monday, but the fact that the steep falls in the growth of exports and imports led to that balance weighed on the currencies of Australia and New Zealand, for whom China is an important export destination.
In November, China's trade balance was $54.50b, up from October's $45.41b while analysts were expecting a lower $43.50b.
Exports growth slowed to 4.7% from a year earlier, while the market was expecting a much moderate fall to 8.2% from 11.6% in the previous month. Chinese imports fell by 6.7% when the consensus was for a rise of 3.9%, though slower than the October reading of 4.6%.
NZD/USD plunged to 0.7642, its lowest since early June 2012, and from the previous close of 0.7711. It was today, 8 December that the pair broke a key support level of 0.7660, which has been held since early October.
The 25 November consumer price inflation survey showed that price rise rate in New Zealand is likely to fall to 2.1% on a year-on-year basis from 2.2%, estimated a month ago.
With Shinzo Abe likely to return to power, markets expect Japanese authorities to stimulate the world's third largest economy, which is finding it difficult to increase upward price pressures.
USD/JPY rose to 121. 85 on Monday, its highest in more than seven years, and from the previous close of 121.45.