An urgent appeal for koala mittens by the International Fund for Animal Welfare (IFAW) has proved a huge success over recent days following images showing koalas with burnt paws from bushfires across parts of Australia.
The IFAW announced that many koalas have suffered second degree burns following fires in Southern Australia, Victoria and New South Wales.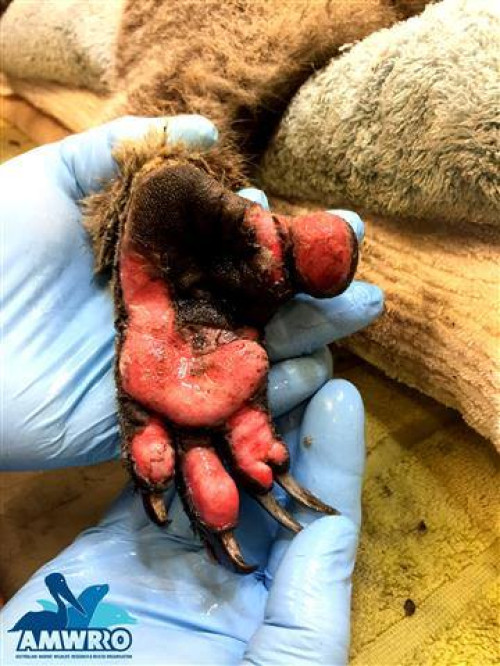 In its appeal, it asked for people to donate mittens to treat their paws. "KOALA SOS!," a Facebook post said. "Koalas urgently need your help. We may see more koalas coming into the care of wildlife groups for treatment of burns. We urgently need mittens made from 100% cotton sheets or tea towels to protect injured paws.
The charity even provided a printable pattern with instruction on how to make the mittens.
"Please cut out our pattern and get your friends to get sewing too. Send your mittens to IFAW at 6 Belmore Street, Surry Hills NSW 2010 and we will distribute them where they are most needed - to vets, vet nurses and wildlife carers."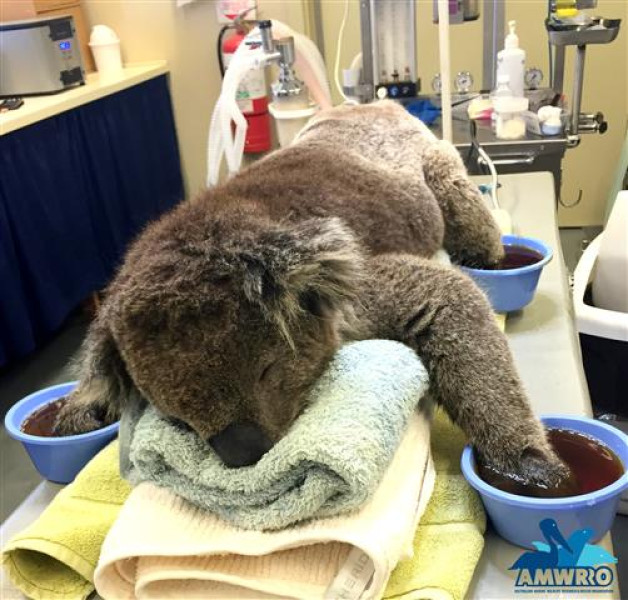 The campaign has gained massive success and Rae Campbell, a worker at a wildlife hospital in Adelaide, told the BBC that most of the injured koalas will be able to return to the wild once recovered and live normal lives.
IFAW said the response to their call for koala mittens had been "wonderful".
AMWRRO (Australian Marine Wildlife Research & Rescue Organisation), which shared the original image of Jeremy the koala face down with his burnt paws soaking in water, said he is now recovering well.
"Jeremy has been assessed and all four paws treated for second-degree partial thickness burns, he is doing very well and is in great spirits. Thank you to all involved in his treatment thus far and for anyone wanting to support the AMWRRO Wildlife Clinic please feel free to donate via the donate now button on the home page. Your support is greatly appreciated and will help save thousands of lives."