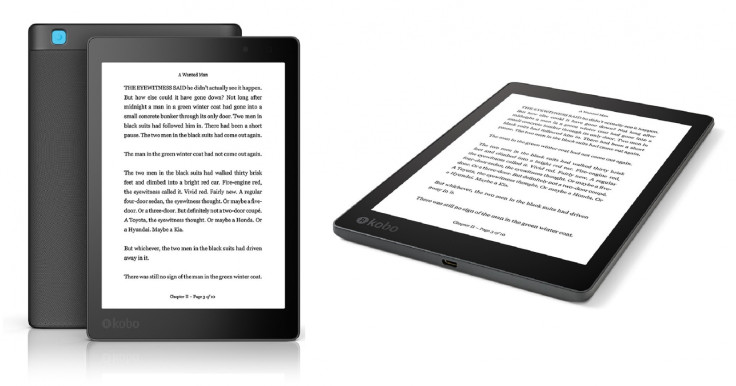 Reducing blue light to help protect our sleeping patterns has become something of a craze among technology companies in 2016. Apple and Google have both developed software to reduce the amount of blue light produced by smartphones and tablets in the hours before bedtime, and now Kobo is the first to cut blue light out of the ebook reader.
The new Kobo Aura One is not only the first ebook reader to help you sleep after using it, it also boasts the largest screen of any reader on sale today.
Measuring 7.8in, the screen has a more-than-HD resolution of 1872 x 1404 and a pixel density of 300 per inch. This makes every letter of every word beautifully smooth and easy to read, no matter which of the 50 fonts and 11 letter sizes you use. With each generation they make, ebook readers from both Kobo and Amazon somehow make their screens akin to paper.
But the Aura One is perhaps the first to also feel like a book, not just look like one. Where the razor-thin, £270 Amazon Kindle Oasis aims to be the most comfortable to hold, the Aura One is the most familiar. Being 138.5mm wide, the Kobo is roughly the same width as a paperback book; this can make grasping it with one hand a bit of a stretch, but at 230g it is light enough to be pinched by thumb and index finger on either side.
But we think Kobo really wants you to hold this reader in both hands, giving it and the words on each page your full attention. This has been Kobo's aim for a few years now, as it pitches its ebook readers at an audience of avid book fans, happy to invest more time into their reading and pay extra for quality.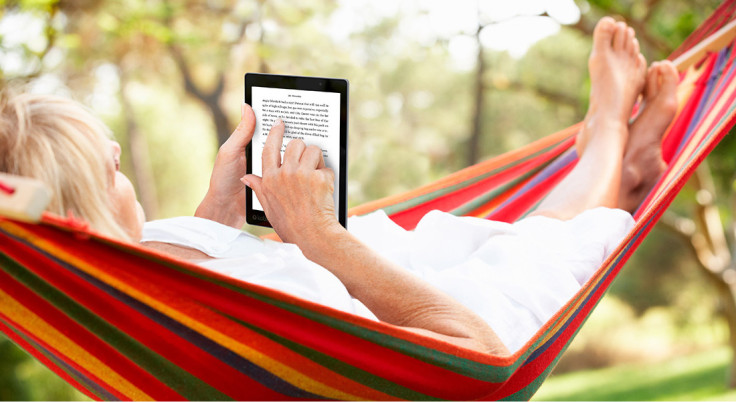 With the Aura One those customers get a device which is as comfortable to read as it is to hold. The backlighting is incredibly subtle during the day, bright enough at night, and less straining for the eyes, thanks to that blue light reduction, which turns red at night. Pages are turned with a swipe from right to left, or a tap on the right to go forward and the left to go back.
A tap in the middle brings up a control interface and the home screen is where your library and access to Kobo's online store of five million titles is found. The blue light limiter can be controlled manually, or automatically if you tell the Aura One what time you go to bed, so it can be adjusted for you based on your sleeping pattern.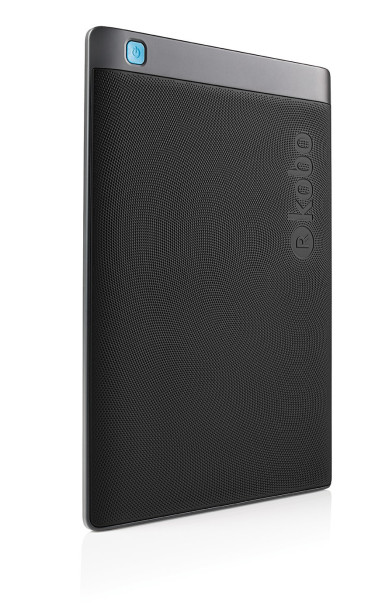 According to Kobo chief executive Michael Tamblyn, the Aura One's screen light is a healthier way to read than using a bedside lamp. "People were concerned about devices making it harder for them to get to sleep, or affecting the quality of their sleep." Tamblyn told IBTimes UK. "This led us to completely re-engineer the front lighting of our screen to make Comfort Light Pro."
Colour temperature produced by the Aura One changes throughout the day, from crisp white in the daytime to orange and then red in the evening. Tamblyn says a sleep researcher confirmed this is "the optimal way to read at night, it's better than using a bedside lamp."
As ebooks are often read on the beach or by a swimming pool, the Aura One is waterproof; a rating of IPX8 means it can survive up to an hour in two metres of water, although the screen does not respond to touch when submerged. Using a process called HZO, the interior of the Kobo are coated in a waterproof chemical, meaning there is no need to cover the USB port with an unsightly flap or plug.
Attracting 'smartphone refugees'
The Aura One's £190 price tag is likely to put off casual readers looking to buy their first ebook — especially when you can buy an entry-level Amazon Kindle for £60. But ebook readers are different to smartphone buyers; they are, according to Kobo, older and genuinely passionate about reading; as a result they are happy to part with more cash in return for a product of perceived higher value.
"We have pioneered this premium end of the market," Tamblyn tells us. "As we see in music and TV. there are people committed to [reading] as their primary form of entertainment. People who love music and TV buy expensive headphones and 4K televisions; people who read two books a week want a premium reading experience."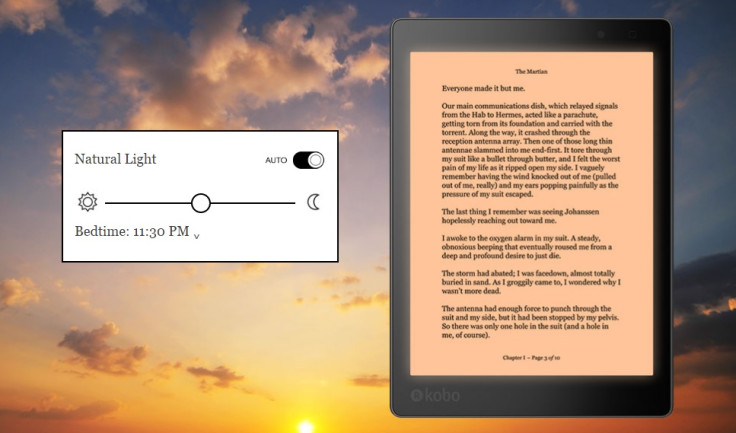 When it ditched a range of smaller, cheaper ebook readers Kobo thought its premium offerings would appeal to 5% of the market, but Tamblyn says it is more like 20-25% of ebook buyers who want a premium device for their reading. A lot of these, the CEO says, are "smartphone refugees" who started reading ebooks on their phone but now want a dedicated device.
Our verdict
We have really enjoyed using the Aura One and are sad to see it go. Our only complaint is the power button, which was often pressed by accident while in our bag. With a month-long battery life this is not the end of the world, but we worry that pages might be turned by accident. A firmer clicking action would solve this.
But that minor gripe aside, the Aura One is a lovely way to read. Its larger screen size means it is not pocket-friendly, but this is not a device to read during a spare five minutes on the bus. This feels more like a reader to keep at home and to dedicate some serious time to. Holding it in two hands makes reading feel like an event all of its own, not just something you do to pass the time.
The Kobo Aura One costs £189.99 and is available now.