Huawei MediaPad M3 hands-on: A beautiful aluminium tablet with high quality screen
We take our first look at the new Huawei MediaPad M3 tablet, launched at IFA 2016 to rival the iPad mini.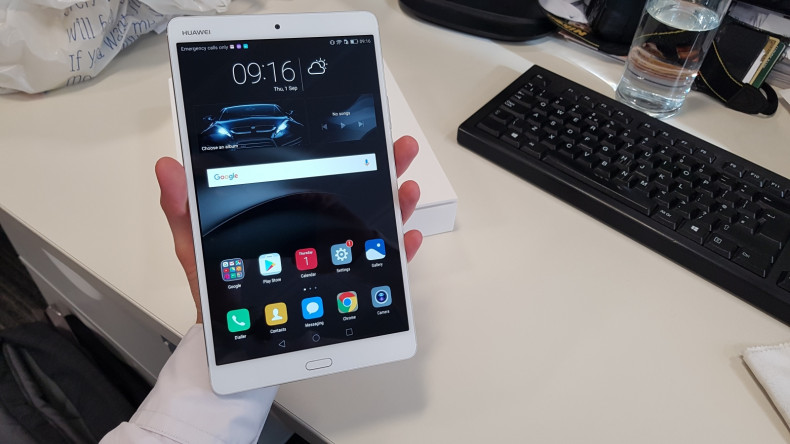 Revealed at the IFA technology show in Berlin, the MediaPad M3 is Huawei's latest attempt at stealing some of the iPad's limelight. It is an 8.4in Android tablet with a slim aluminium body, speakers by audio experts Harman Kardon, and a SIM card slot to access the mobile internet and make phone calls.
The design and build quality are what first grab your attention.
Huawei has been on a bit of a winning streak recently in this department and the MediaPad M3 shows no sign of that trend changing. The back and sides are all one piece of solid aluminium, with chamfered and polished edges, discreet plastic antenna lines, and the whole thing just makes you want to reach out and touch it.
The version we have been sent for review is "Moonlight Silver" while it is also available in what Huawei calls "Luxurious Gold".
Unusually, the MediaPad M3's home button does not move. Instead it is sunk into the front of the tablet and responds to touch rather than a push. The home button (home touchpad?) also has a fingerprint reader built in, which we found to work well; just rest your thumb on the sensor for half a second and the tablet unlocks.
The rear of the tablet is curved slightly towards the screen, making it (just about) comfortable to hold in one hand. Any wider, the size of an iPad mini, and it would be more difficult to grasp.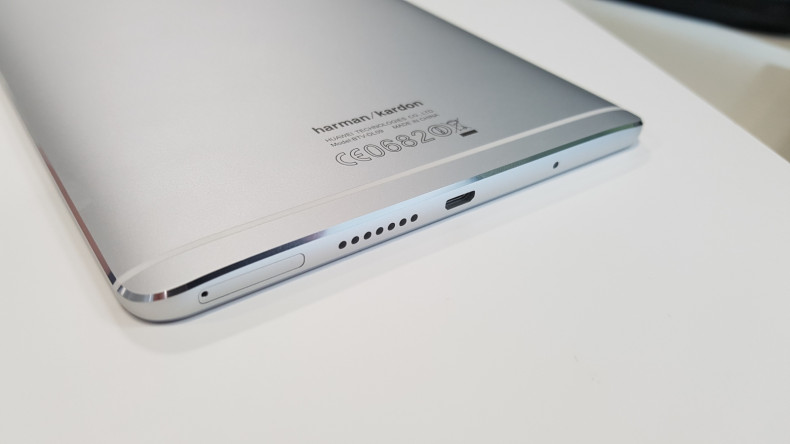 With a high resolution of 2560 x 1600 and pixel density of 359 per inch, the screen is sharp and bright with good colour definition and deep blacks. Following several other manufacturers, Huawei has introduced a feature which reduces the amount of blue light produced by the screen at certain times of day. It is claimed blue light disrupts our natural sleeping patterns, so it is filtered out at nighttime.
Inside, there is a large 5,100mAh battery which should be good for several days' of average use on each charge. Huawei claims the tablet is good for six hours of 3D gaming, 11 hours of HD video playback and 45 hours of music. Power comes from an eight-core, 64-bit processor with 4GB of RAM and there is 32GB of expandable storage. There is also a 64GB version.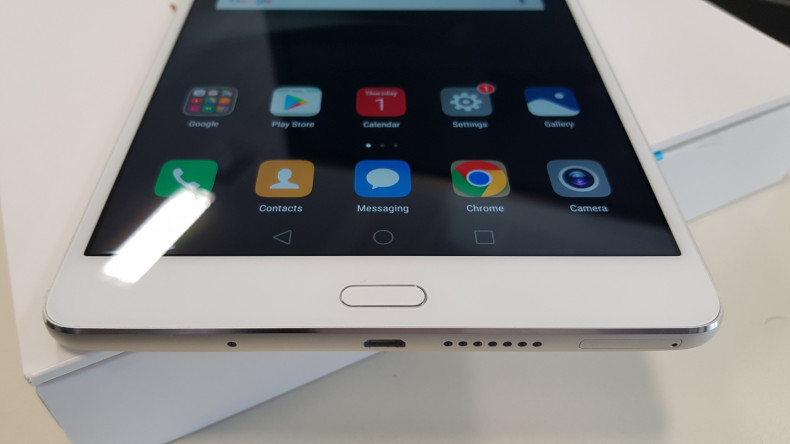 As with other Huawei products, including the recent P9 smartphone, the MediaPad M3 is let down by its software. It runs Android 6 Marshmallow, but the company's Emotion UI gives the operating system a somewhat childish look. The bright colours of app and menu icons make navigation easy, but lack the sophistication of Samsung's TouchWiz and regular Android.
Performance feels good, but having only received the specifications of the tablet an hour before its 1 September unveiling, we will hold off saying much more until we publish a full review.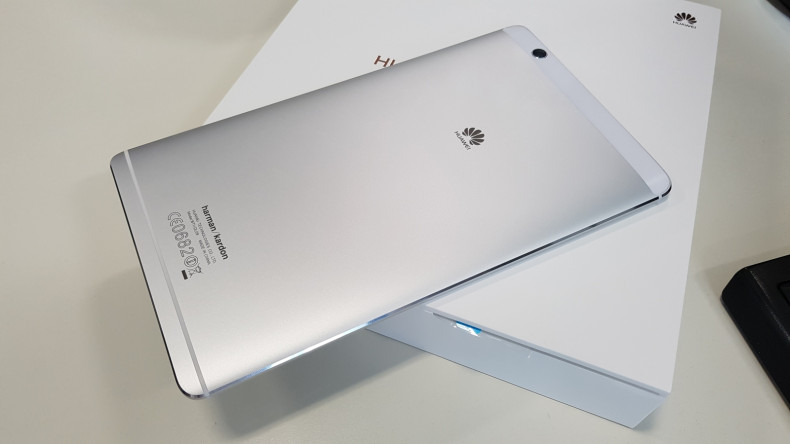 The tablet has a pair of 8-megapixel cameras which, although acceptable on the front for selfies and video calls, the rear camera feels lacking. Apple has upped the tablet camera game with its recent iPad Pro, leaving us feel disappointed with photos taken by the Huawei.
A partnership with speaker company Harman Kardon means we can expect good things from the MediaPad M3's audio. This tie-in means the tablet comes with a pair of high-quality earphones, but these weren't included with our review sample so we haven't been able to try them out.
Our first impressions of the Huawei MediaPad M3 are mostly very good. The hardware is excellent and a match for anything else on the market (Apple included), and while performance seems good, Huawei's software is as always its weakest point.
Prices of the MediaPad M3 in Europe are as follows, UK prices (and a release date) have yet to be announced.
€349 - 32GB WIFI
€399- 32GB LTE
€399 - 64GB WIFI
€449 - 64 GB LTE