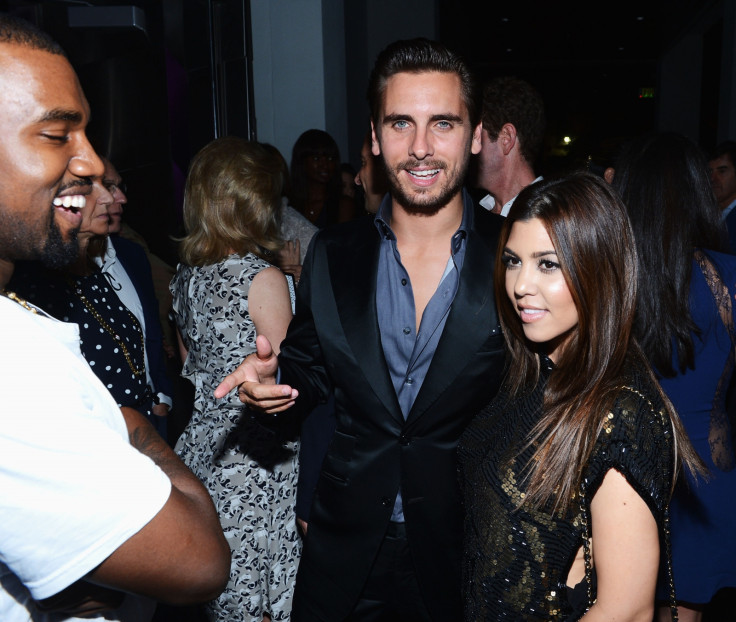 Keeping Up With The Kardashians star Kourtney Kardashian has revealed she sometimes believes she would be happier if her hit reality TV show ended. Season one of the show aired on E! in October 2007 and was the brainchild of matriarch Kris Jenner and executive producer Ryan Seacrest.
"I don't want the show to end, but I sometimes think I would be so happy if it did and I could just move away from it all," Kourtney said.
"By the end of every season I've had enough, but then once we have had a break I'm ready for more," she told the Daily Mail's You magazine. The star has aired half her life on our screens with the Kardashian/Jenner clan, so it's no surprise she loses track of all her biggest moments.
"I love having a place where I can share things, but I don't live my life thinking, 'I'm a role model'," she explained. "I still feel surprised when I'm recognised in the street. I forget that so many people know who I am and have seen me give birth."
The eldest Kardashian sister didn't intend to show the footage of her birth at first, but as she described the experience as "beautiful", she decided she wanted to share it with the world.
Following her heartbreaking split from long-term partner Scott Disick, the 37-year-old star has praised her ex-lover for helping her bring up her three children Mason, 6, Penelope, 4, and Reign, 29 months.
"Scott and I communicate all the time. You have to keep discussing what's going on because as the children grow older, the rules need to be renegotiated. We make sure we go on days out together because the kids love it, but it's really hard when you're at the zoo and there are cameras in your face all day," she added.
The star also admitted it often makes her miss her own father Robert Kardashian – who died in 2003 – but said she feels his "spirit watching over us all the time".