Tyga surprises Kylie Jenner with a $200,000 Maybach despite alleged money problems
Last year, the Faded rapper surprised Kylie Jenner with a $350,000 Ferrari for her 18th birthday.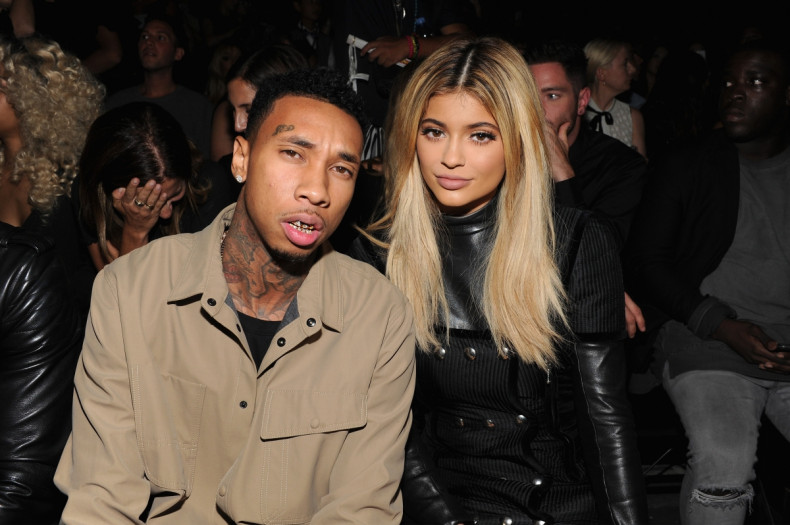 He's reportedly living at her house amongst claims of serious money problems but that hasn't stopped Tyga from lavish gift giving. He surprised his girlfriend Kylie Jenner with a $200,000 (£153,022) Maybach Mercedes for her 19<sup>th birthday on Sunday morning (7 August).
The 26-year-old rapper filmed himself on Snapchat, presenting the luxury gift to the soon-to-be 19-year-old, which she also posted on her Instagram. "Happy early birthday to me", said the reality star, who turns 19 on Wednesday 17 August.
The Keeping Up With The Kardashians star then took a video from the interior of her luxury ride which she posted on Snapchat, writing: "Almost too boss for me."
This isn't the first car that Tyga has brought for Jenner. Last year (August, 2015), the Faded star surprised the youngest Jenner with a $350,000 Ferrari for her 18<sup>th birthday. Later, Radar Online claimed that Tyga could not afford the pricey purchase.
There have been several reports about Tyga's alleged money problems. It was revealed back in February that his rapper's $233,000, 2013 Mercedes G-Wagon was set to be repossessed after he had missed payments for four months. The rapper bought the car for his ex-lover Blac Chyna, but last August Jenner was seen driving it to her birthday dinner at Nobu after getting repainted.
TMZ reported that the Rack City hit maker owed Choice Motor Credit more than 350,000 and could lose his luxury vehicle. He later claimed he had already sold the car, along with another vehicle, a Bentley, which he was also apparently behind payments on.
On top of his late car payments, the 26-year-old was hit with a $120,000 tax bill and was evicted from his home due to non-payment of rent. On 19 February, Page Six reported that an unlawful detainer notice was delivered to the $4.8m property that the rapper was then renting, and legal papers which are part of the eviction process name Michael Ray Stevenson – Tyga's birth name – as the defendant.
Tyga then reportedly attempted to purchase a house near his 18-year-old girlfriend, which he could not afford, so he decided to move into Jenner's new $6m mansion, according to People.
"He still has money problems," a source close to Tyga told the publication.