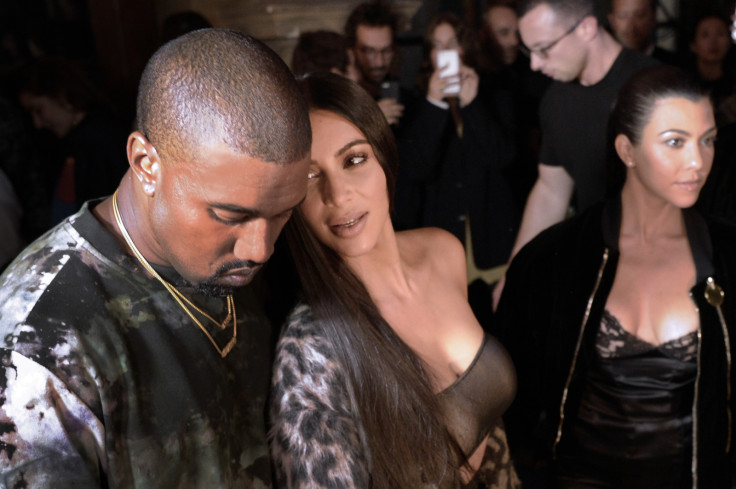 It is Kanye West's 40th birthday and the Kardashian clan is celebrating it by sending lovely messages to the rapper on social media. Kourtney Kardashian took to Instagram to wish "Happy Birthday" to her brother-in-law by sharing a family portrait.
The image that she shared, however, has been widely criticised by fans, who think the Pablo rapper appears unhappy in the image where he poses with wife Kim, and sister-in-laws Kourtney and Khloe during their family holiday to Cuba in May this year. "Happy birthday Kanye...la familia wouldn't be the same without you," she captioned the image. The rapper celebrated his 40th birthday on 8 June.
While the Kardashian sisters were smiling, it was the Fade singer's expression that intrigued fans. "I swear Kanye looks SO unhappy and miserable in every single photo," a social media user commented on the image.
"It's his birthday why he doesn't look happy," another fan questioned. "He doesn't look very happy" doubts a fan.
Unlike her elder sister, Kim managed to share an image where Kanye is smiling. The rapper, who had a rough phase during the last quarter of 2016, seems to be getting back to normal family life.
"Happy Birthday babe I love you so much! You inspire me everyday to be a better person! I'm so grateful for you," she wished her husband on the image sharing website. In the photograph, the two are smiling at each other while walking together.
Mum-in-law Kris Jenner was not far behind to wish her 'son' on his 40th birthday. "Happy birthday to my son #kanyewest!! You are an amazing Dad, amazing son, amazing brother and a beautiful soul who I love so very much... you bring such joy and are such an inspiration to all of us and we are beyond blessed to have you in our lives....I hope you have the most wonderful day filled with love," she captioned a collage of images where the father-of-two appears more than happy in the Kardashian/Jenner company.