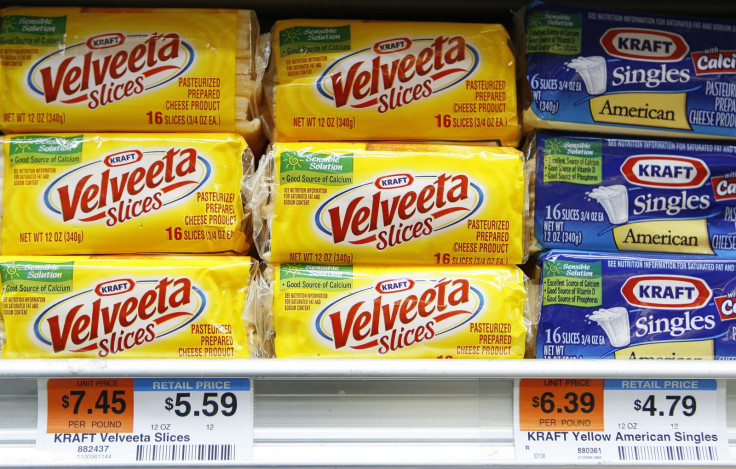 Food giant Kraft voluntarily recalled 36,000 cases of Kraft Singles American and White American over concerns of a choking hazard, the company said on 31 July.
"The Kraft Heinz Company is voluntarily recalling select code dates and manufacturing codes of Kraft Singles individually-wrapped slices due to the possibility that a thin strip of the individual packaging film may remain adhered to the slice after the wrapper has been removed," the company said in a statement. "If the film sticks to the slice and is not removed, it could potentially cause a choking hazard."
The statement said the recall is for 3-lb and 4-lb of the Kraft Singles American and White American pasteurized cheese product with a 29 December 15 through 04 January 16 Best When Used By Date. The cases of recalled cheese have the Manufacturing Code S54 or S55, the statement revealed.
According to the company, there has been 10 consumer complaints about the packaging, including three instances of consumers choking. Kraft Heinz revealed that nearly 36,000 cases of the recalled cheese was shipped to the US, Puerto Rico and Grand Cayman.
"We deeply regret this situation and apologise to any consumers we have disappointed," the company said in its statement. It went on to discourage customers who purchased the recalled product from eating it.
Consumers who purchased the product are encouraged to return it to the store where they purchased it for an exchange or full refund. Those in the US and Puerto Rico can also contact Kraft Heinz Consumer Relations at 1.800.432.3101 for a full refund, the statement said.
In March, Kraft recalled 6.5 million boxes of its Kraft Macaroni & Cheese Dinners after several packs were discovered to contain pieces of metal. As previously reported by IBTimes UK, eight customers complained of finding metal shards in their macaroni and cheese boxes. However, no injuries were reported.
Kraft was forced to recall its Kraft American Singles in August 2014 as well.