Paid Russian internet trolls linked to the Kremlin tried to sow fear and mistrust in America by pushing an African-American "war on Christmas", The Daily Beast has reported.
As part of the alleged state-sponsored effort to influence the outcome of the US presidential election last year, staff at the St. Petersburg Internet Research Agency launched a campaign that advertised a slew of anti-Christmas merchandise urging people to boycott the festivities.
The strange operation, one of many, has been linked to a website called BlackMattersUS and seemingly run via a US-based printing company called Represent.
Much of the clothing has since been taken offline, but The Daily Beast said that jumpers were being touted online with slogans including "Black don't need white X-Mas" and "Boycott Christmas".
Some of them didn't appear to translate well, including: "Dear Cops, Don't Shoot—SUCK."
The BlackMattersUS website is still online, but its main homepage is now advertising a Reddit AMA [ask me anything] that is reportedly scheduled for Friday (3 November).
The About page says it is "a non-profit news outlet that delivers raw and original information on the most urgent issues important to the African-American community."
Independent investigators, spearheaded by ThinkProgress, showed it was linked to Russia.
According to The Daily Beast, the scheme aligned with the annual "war on Christmas" coverage by the right wing Fox News, a pro-Donald Trump media outlet.
The trolls' operation may seem pointless, but when taken with the larger propaganda and misinformation campaign across Facebook, Google and Twitter, the full picture comes into focus.
Groups like Internet Research Agency appear to have worked hand-in-hand with the wider intelligence operation launched in order to influence Americans by exploiting the internet.
US law enforcement has said that state news outlets RT and Sputnik were also involved.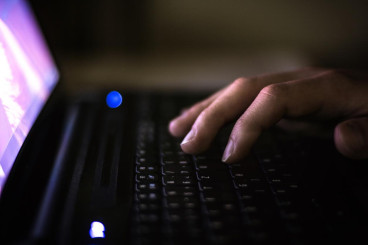 According to CNN, Facebook ads bought by Russian individuals last year made references to the legitimate Black Lives Matter movement and exploited deaths at the hands of US police.
"They are able to sow discord in a very granular nature, target certain communities and link them up with certain issues," former CIA officer Steve Hall told the outlet at the time.
Previously, it emerged that Russian trolls at the agency were order to binge on Netflix's House of Cards show to help understand the intricacies of the US political system.
"Russia's effort to influence the 2016 US presidential election represented a significant escalation in directness, level of activity, and scope of effort compared to previous operations aimed at US elections," the US government said in one declassified intelligence report.