Kremlin says Jared Kushner contact with Russian VEB bank under US sanctions was 'ordinary business'
Top Russian officials deny they knew that state-backed bank's leader met with Donald Trump's son-in-law.
Russia denies it knew President Donald Trump's son-in-law and adviser Jared Kushner met last year with a Russian state bank under US sanctions.
"It was ordinary business," said President Vladimir Putin's spokesman Dmitry Peskov to reporters in Moscow on Tuesday (28 March). Peskov told reporters the Kremlin was not aware of the meeting and that it was "absolutely the bank's initiative."
On 27 March, Russia's Vnesheconombank, (VEB), said in a statement that the bank's head met with Kushner in 2016 as part of a series of discussions with leading banks and financial groups in Europe, Asia and the United States.
Kushner met with Sergey Gorkov, the head of state-owned bank VEB – which has been sanctioned by America since Russia's annexation of the Crimean region of Ukraine in 2014.
Kushner is the latest Trump administration official who has been revealed to have had contact with Russian officials. The president has insisted that none of the members of his campaign had contact with any Russians and that claims to the contrary are "fake news." When asked point blank, Trump administration officials including Vice President Mike Pence and Counselor to the President Kellyanne Conway have also denied any contacts.
Over the past couple of months Attorney General Jeff Sessions, Trump's former campaign manager Paul Manafort, foreign policy adviser Carter Page, and former National Security Adviser Michael Flynn, have all been revealed to have had contacts with Russian government officials. Flynn was fired when it was revealed that he had mislead Pence about those contacts.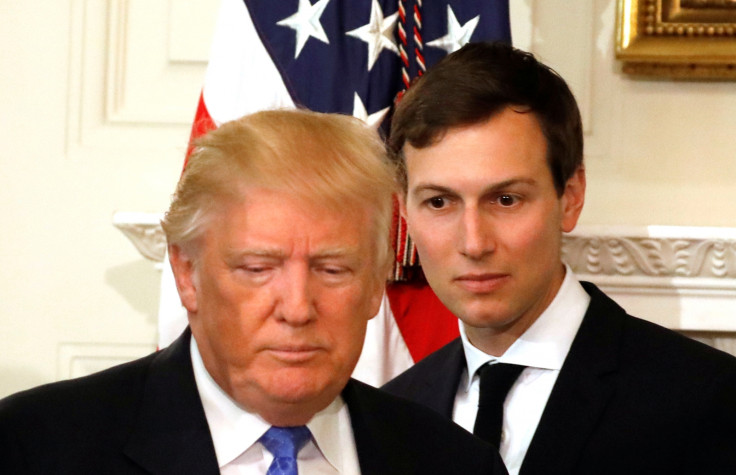 The CIA and other intelligence and law enforcement agencies have also been investigating Russia's attempts to influence the 2016 American election. The Congressional Senate and House Intelligence Committees have also been investigating. FBI director James Comey revealed in testimony before the House last week that his agency is looking specifically at the Trump campaign.
On Monday, Kushner followed several Trump campaign officials who have agreed to give testimony to Congress about Russia's interference in the 2016 election and their connections to Russia. Last week Manafort, Page, and Trump campaign adviser Roger Stone all volunteered to speak.
© Copyright IBTimes 2023. All rights reserved.