Kanye West has his heart set on recording the 007 Theme tune for the upcoming Bond film but his mother-in-law Kris Jenner is reportedly against the idea.
The 37-year-old rapper is a huge fan of the spy franchise and pictures himself as the James Bond of Hip-Hop, even sampling Shirley Bassey's theme song for the 1971 movie Diamonds Are Forever for his track Diamonds from Sierra Leone.
While the Stronger hitmaker is said to be secretly thrilled with the idea of writting a song for the 24th movie, and feels it would be a great career move, wife Kim Kardashian's mum Kris Jenner is said to be angry at the idea.
"Kris isn't budging but Kanye is still desperate to do it," a source told The Daily Star".
The Kardashian matriarch's disapproval stems from 007 star Daniel Craig's 2011 interview in which he slammed the Kardashians, dubbing them "vapid" and "f**king idiots".
The 56-year-old mother of Kim Kardashian doesn't want her son-in-law to even consider the venture until the British actor publicly apologises for his comments.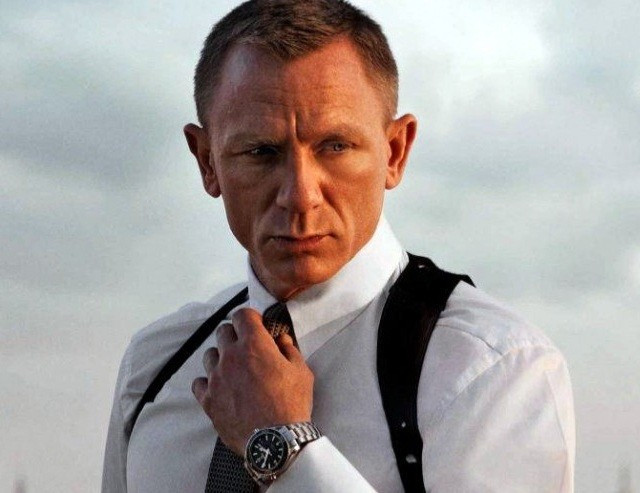 According to the report in the Daily Star, "Kanye's wife Kim isn't taking sides, but is privately hoping he doesn't end up recording the theme."
As well as the musician having his family against the idea he also has to contend with the fact that film bosses are said to be considering Adele after her 2012 theme for Skyfall became a great success.
The film went on to become the highest grossing James Bond film made, with film industry insiders talking about the possibility of getting the British singer to record again.
"They know Kanye would do an amazing job but if Adele wants the gig it's hers," the source added.
The Bound II rapper is currently in Australia wrapping up the last leg of his Yeezus Tour and is undoubtedly on the look-out for a new project to focus on.