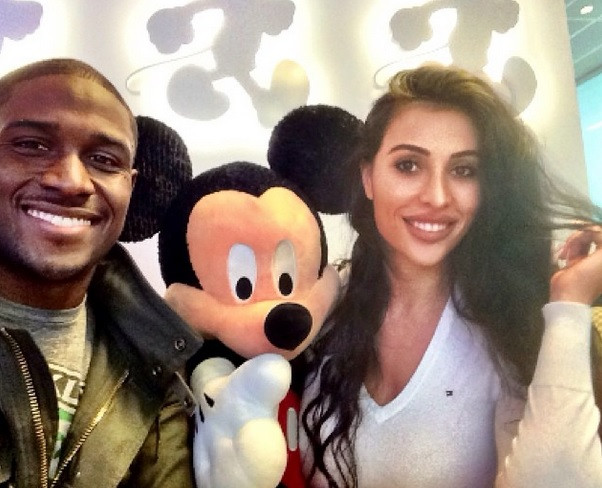 Weeks after Kim Kardashian said 'I do' to Kanye West on a cliff top in Venice, her former boyfriend Reggie Bush is getting his own fairy-tale ending.
According to TMZ, the 29-year-old NFL running back will marry his dancer girlfriend Lilit Avagyan this weekend at the Grand Del Mar in San Diego, after popping the question last year.
The couple, who have been dating since 2011 and share a daughter, will exchange vows at the same resort that basketball star LeBron James married his wife Savannah Brinson in 2013.
Following the birth of the couple's first child, Briseis, Bush said that his family were the most important thing in his life.
"It has grounded me more. When you have a child, everything you do is about them. You're thinking about your child first. Everything. It's grounded me a lot more," he told Life& Style magazine.
Bush dated Kardashian on and off from 2007-2010.
"Her fame is just a little too much for him to handle," a source told UsMagazine.com at the time.
"She travels the world and has created brands. He just can't keep up. They are unsure of what will happen in the future."
But earlier this year rapper Consequence claimed that the reality star had cheated on Bush with West. The producer also alleged that he would often drive West to hotels for the duo's secret rendezvous.
"When [Kanye] was sticking Kim when Kim was with Reggie you know whose secret that was? That was our secret," he said an appearance on Power 105.1′s Breakfast Club show with his girlfriend Jen The Pen. "When the rest of the world didn't know."
Jen went on to reveal that Consequence supported West during this period.
"[Consequence] had [Kanye's] back every night that man called 'What do I, what do I do about Kim? I need to be with her.' That secret was in my home," she said.