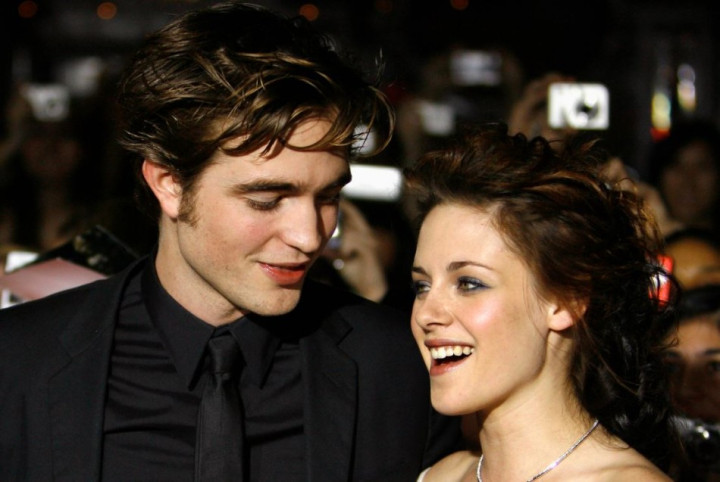 Twilight star Kristen Stewart is reportedly writing her first screenplay to take her mind off her romantic troubles with former lover Robert Pattinson.
According to Hollywood Life, Stewart's Sils Maria co-star Juliette Binoche encouraged her to try script-writing.
"Kristen has been writing quite a bit while she's been in Europe. Being in different countries has been really inspirational for her and healing," a source close to Stewart said, "She's working on her first screenplay. It was Juliette Binoche who encouraged Kristen to write. Juliette has had and continues to have a strong influence on Kristen. She's been incredibly supportive of Kristen."
Stewart and Pattinson ended their four-year relationship last year after it was confirmed that she cheated on him with her Snow White and the Huntsman director Rupert Sanders.
Meanwhile, a friend of the 23-year-old told the tabloid in August that she's "been interested in writing a script for some time now, so it makes perfect sense that she has enrolled in an English course at UCLA. Her mom has always encouraged Kristen to write because she is so creative and passionate, it's a wonderful way for her to channel her thoughts and ideas.
"She shares an office at Libertine Films where her Mom has her office," the source added, "I wouldn't be surprised if her mom suggested she take a class to give her an extra boost of confidence. Plus, it's a great way for Kristen to focus on something other than Rob."
The Remember Me star is reportedly dating Dylan Penn, the model daughter of actors Sean Penn and Robin Wright. The two were spotted together for the first time at a show by rapper Mickey Avalon at the Viper Room in Los Angeles last month and they even left the hotel together to grab a bite at the Chateau Marmont Hotel.