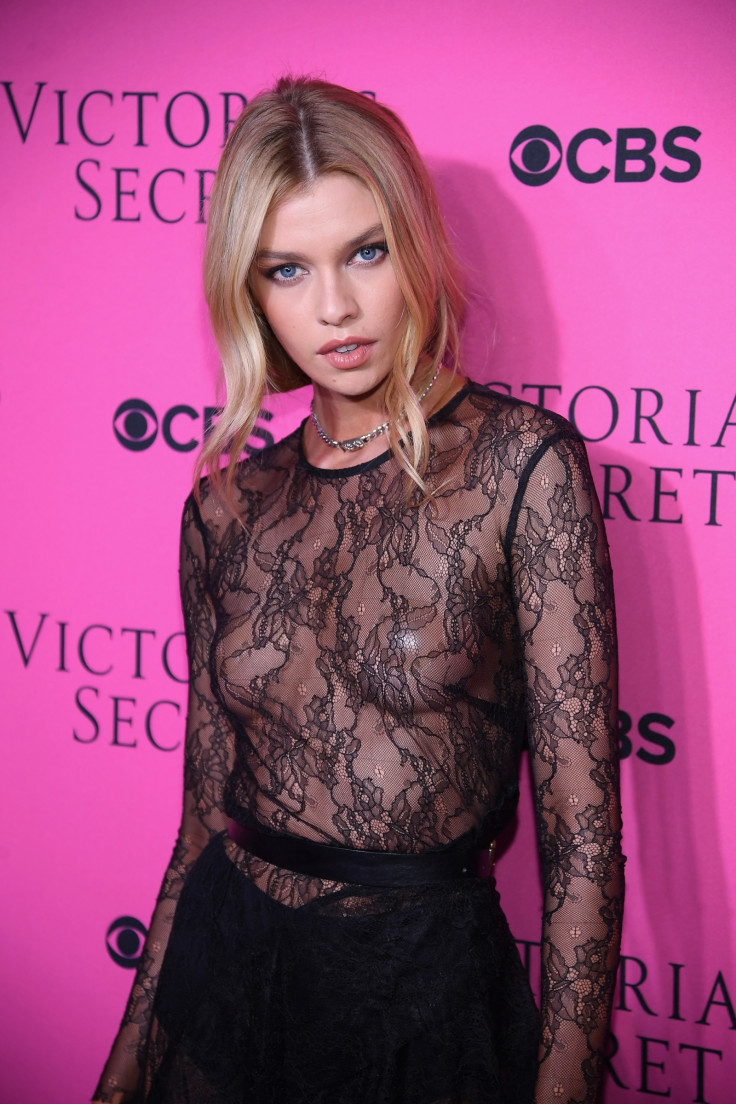 She might be an angel but that doesn't stop Victoria's Secret stunner Stella Maxwell from raising the temperature in edgy looks every once in a while. The supermodel recently chose to hang up her VS wings and instead rocked cowboy boots and hat for a "smoking hot" shot.
Stunning as always, Maxwell struck the super sultry pose for the lenses, looking over her shoulders while parading down the grassland. And this is not even the most striking part of the click – amidst all this action, the 27-year-old Belgian beauty gave a miss to the shirt and wore just a pair of leather chaparajos.
With strategically designed cut-outs, Maxwell's fringed pants even offered a glimpse of her black lingerie, which the model had styled with studded belts and matching boots. The runway queen held a twig in one hand, and with the other, she stylishly covered up her modesty.
Oozing some serious cowgirl vibes, the model completed her steamy look by letting her blonde locks lose underneath a high-crowned hat.
"Hello sunshine," Maxwell captioned the picture and added it up with a jet plane emoji and "LA". Although the runway vet didn't share much about her trip, her post garnered quite a buzz – with more than 87,000 likes in a matter of few hours.
So much so, that one of her Instagram followers even declared that it was the "Greatest picture ever!"
Gushing about the black and white classic shot, a second fan wrote, "Giddy up Cowgirl. You are rocking them chaps..."
"Clint Eastwood called. He wants his chaps back," a third user cheekily added in the comments section; as someone else chimed in, writing, "So gorgeous."
"Best yet! Looking more stunning every day (sic)," added another.
When not stealing attention with her breathtaking photographs on Instagram, Maxwell often is seen jetting around the world with her actress girlfriend, Kristen Stewart.
Most recently the lovebirds touched down at New York's John F. Kennedy International Airport, looking all winter ready in heavy layers.
The Twilight actress kept it casual and like always donned her signature denim look with an over-sized coat. Maxwell, on the other hand, turned even the airport into a runway – showing off her sartorial skills with a pair of distressed pants and dark shades.
The couple, who has been going coast-to-coast with their romance of late, first sparked rumours in December 2016, when they were caught kissing by the shutterbugs.