Jack and Rebecca's three children struggled with tragic loss - in one way or the other - in the last few episodes of This Is Us season 2. Despite high hopes, Kate and Toby lost their baby and during this rough phase, Kevin went incognito, failing to be by his sister's side for support.
The twins weren't the only ones suffering as Randall too faced a crisis at home with his foster daughter Deja. Ironically, he found himself in the same position as Rebecca years ago, hiding the truth to protect his daughter from her biological mother.
Season 2 of the NBC series which has taken a midseason break until 2 January 2018, focused majorly on the Big Three and their issues, and this will be further explored in the upcoming episodes.
Especially after that cliffhanger ending during episode 10 titled Number 3 where a drunken Kevin got arrested – unlikely reasons will bring together the Pearsons when new episode airs, the show producers teased.
Here are five things to expect next in the show, including the "how did Jack die" mystery:
1. Fans will finally have an answer about the circumstances that led to death of the Pearson family patriarch in the coming episodes of This Is Us, confirmed executive producer Isaac Aptaker. According to the Hollywood Reporter, a young Kevin breaking his leg was a part of the story that leads to the final moments of loss.
"The last element that needs to fall into place before we can reach that day is Randall meeting the girlfriend that we see in 201. If you're keeping track, we're definitely quickly approaching the time of [Jack's] death," Aptaker teased.
2. Kevin's unfortunate run in with the police while a scared Tess sobs in the back of his car could actually be a boon in disguise. Actor Justin Hartley has previously talked about how his character ignores his issues – pill and alcohol addiction – when his siblings' priorities take over. But this DUI arrest that put his niece in danger might finally get Randall and Beth's attention.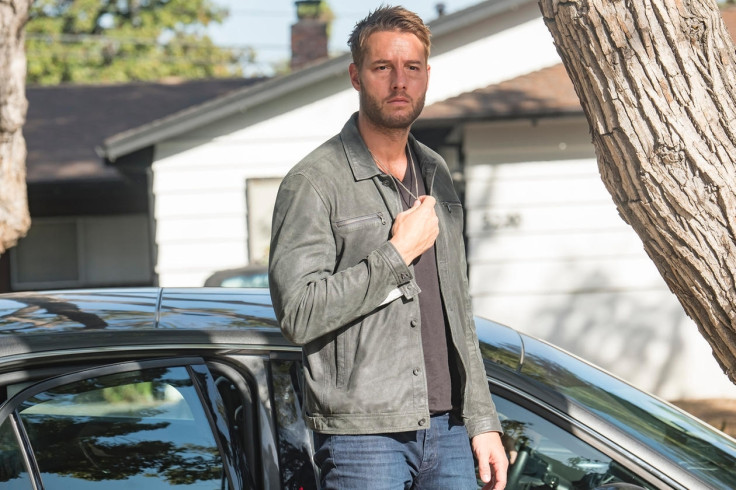 After all, Randall was the first person he sought during his breakdown, which means there could be more Kevin-centric episodes.
3. In episode 9 – Number 2 – Kate's biggest fears came true when she suffered a miscarriage. Despite the loss, though, at the end she sparked some hope as she talked to Toby about giving a second try to pregnancy.
Teasing the couple's future, Aptaker said, "Their first experience with pregnancy was tragic, but we're optimistic and hopeful that there will be a happier ending in the long term for them."
4. As for Randall's loss with Deja choosing to live with her birth mother, the finale episode left some traces of hope there as well. So will the couple actually bring home a baby boy this time? If Sterling K Brown's words are any indication, Randall and Beth most certainly will, but in time.
"You won't see it immediately after the break," Brown told Variety, teasing, "you get a chance to see the fruition of that happen with our Super Bowl episode."
5. This Is Us filming has already begun, and fans can expect at least eight more episodes from the second season before the grand finale in early 2018. While the plot is already sealed for season 2, Brown teased a possibility of a Memphis reunion with the Pearsons in the future.
This Is Us returns to NBC on Tuesday, 2 January, 2018 at 9pm EST.