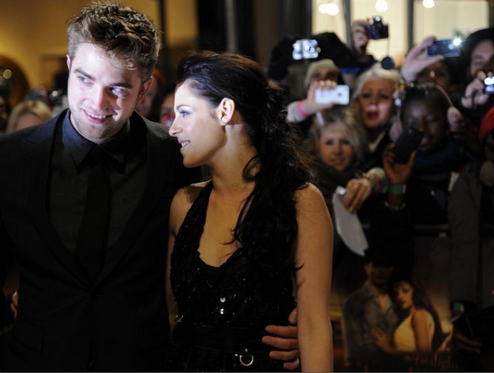 Rumours suggesting that Robert Pattinson and Kristen Stewart are getting back together were dampened when Stewart recently landed in Paris without her former boyfriend.
According to Enstars, a blonde female friend accompanied the Camp X-Ray star to France. Photos of the Twilight star's arrival in Paris, posted by Daily Mail, show her makeup-free and casually dressed sporting a backpack.
The 23-year-old was also seen getting in and out of a car, and at one point made her way to a Chanel store without her sunglasses.
Reportedly, the former couple may be battling over their mutual friend, Lights singer Ellie Goulding.
"Ellie's really good mates with both Rob and Kristen and used to spend time with them as a couple," a source told Now.
"Since their break-up, she still hangs out with both of them, but separately. Things are proving quite difficult at the minute."
Speaking of friendly companionship, Stewart and BFF Riley Keough (Elvis Presley's grand-daughter) seem to have got over media reports that the latter was dating Pattinson (the rumours carried on for most of Summer 2013), reports EntertainmentWise.com
According to the report, Kristen was a guest at Keough's mum, Lisa Marie Presley's 46th birthday party on 1 February at Los Angeles party spot No Vacancy.
Following Pattinson and Stewart's split in May 2013, Keough reportedly started dating the Twilight actor. This did not go down too well with Stewart who has been a close friend of Keough since starring in 2010's Welcome To The Rileys.
At the time, a representative was forced to deny the claims though speculation on whether Pattinson had actually moved on continued.