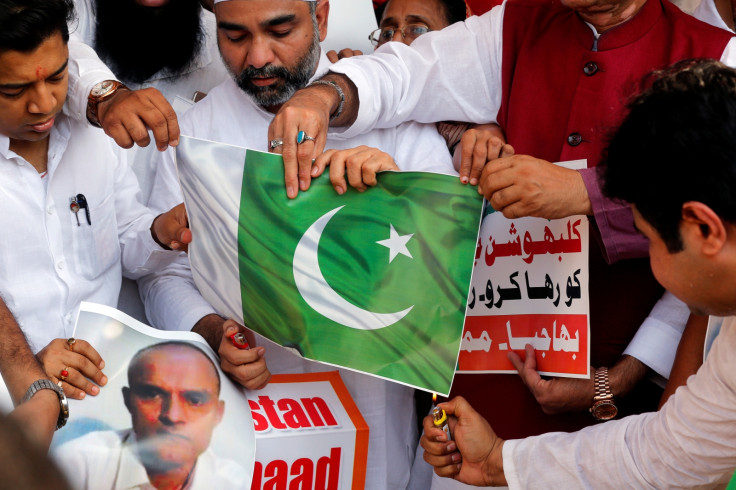 Pakistan has accused that New Delhi is using the International Court of Justice (ICJ) as a "political theatre" by bringing the death sentence of an alleged Indian spy, Kulbhushan Jadhav, to the UN's top court. Arguing against India's position, the Pakistani legal team urged to the judicial body to dismiss the plea calling it as an "unnecessary and misconceived" appeal.
India took the case to The Hague, the seat of the world court, after a Pakistani military court sentenced Jadhav, a former Indian naval officer who was arrested in March 2016, to death in April 2017 for alleged espionage. India has rejected the accusations that Jadhav was a covert operative working with intelligence agencies but acknowledged he was formerly with the naval forces.
The legal rivalry between India and Pakistan was on full display on Monday, 15 May, when the two sides clashed in two separate 90-minute sessions. Responding to the India's charge that it was a "farcical" trial fomented by Pakistan, Islamabad said in its submission that Jadhav had already confessed to his "crimes".
While the Pakistani lawyer asked the court to view the confessional footage, the ICJ denied permission to play the video after the Indian side interjected. New Delhi contests the contents of the footage calling it a coerced confession.
Defending that Jadhav was acting as a covert operative on behalf of India, Mohammad Faisal from the Pakistani foreign affairs ministry showed the court that Jadhav possessed a passport under a different name, Hussein Mubarak Patel.
"India has been unable, or perhaps unwilling, to provide an explanation for this passport which is the most obvious indication of covert and illegal activity," Faisal said. The ICJ said it would issue its verdict as early as possible without setting a date.
Signalling the frosty India-Pakistan relations, Deepak Mittal, in charge of Pakistan affairs at India's external affairs ministry, responded with a "Namaste" or folding hands, when a Pakistani delegated offered to extend his hand for a shake. The gesture is widely interpreted by local media in India to illustrate how cold the two parties were during the legal battle.