London Kurdish Film Festival: Clips for five feature films not to miss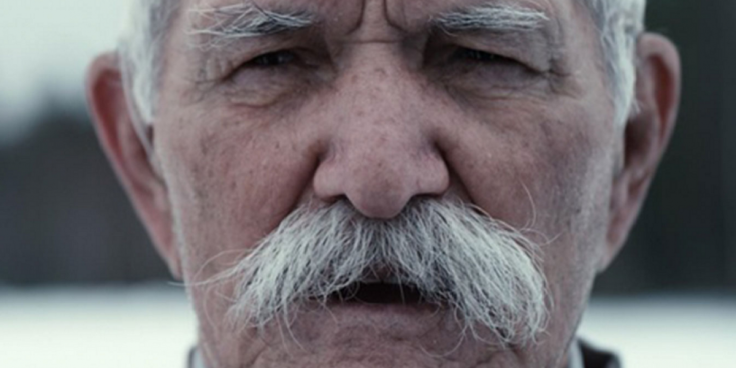 This year's London Kurdish Film Festival will show a total of nine feature-length films, including a number from the Kurdish regions of Iraq and Turkey and one from Norway. Mardan, directed by Batin Ghobadi, and starring Hosain Hasan and Helen Abdulla − also known as Helly Luv − was Iraq's entry for Best Foreign Language Film at the 87th Academy Awards.
Memories On Stone is Iraq's entry to the 88th Academy Awards and tells the story of a pair of Iraqi Kurdish directors who attempt to make a film about the Anfal campaign by Saddam Hussein and touches on issues of conservatism and political sensitivities. Meanwhile, Letter To The King is a moving story of five refugees who are taken to Oslo for the day.
1. MARDAN (18 November, 8.30pm, Hackney Picturehouse)
Mardan, a Kurdish fighter who is haunted by the childhood murder of his brother, encounters Leila, a young Kurdish woman who is in search of her husband. Mardan begins to fall in love with Leila as the search becomes fraught with danger when the pair come in contact with Karzan, a cemetery worker who is struggling with his own guilt and fear after an accident.
2. MEMORIES ON STONE (17 November, 6pm, Hackney Picturehouse)
Kurdish childhood friends Hussein and Alan attempt to direct and produce a film about the 1988 Anfal campaign when tens of thousands of Kurds were murdered by Saddam Hussein. The pair learn that making a movie in the Kurdish region of Iraq is no simple task, encountering violence, conservatism and a vastly different culture to Europe.
3. SONG OF MY MOTHER (14 November, 8.30pm, Hackney Picturehouse)
A young teacher living with his mother in a Kurdish-populated region of Istanbul is forced to move out with her to the far outskirts of the city where his ageing mother begins to believe that her friends have returned to the family's original village in southern Turkey.
With the desire to join them, she packs her bags every day and roams the city in search of her village. As the son attempts to help his mother, he also discovers his girlfriend is pregnant. Torn between the two women in his life, he must now make a decision between the past and the future. Song Of My Mother was awarded Best Film at the Sarajevo International Film Festival.
4. THE FALL FROM HEAVEN (19 November, 8.30pm, Hackney Picturehouse)
Emine works on a construction site with mostly Kurdish workers but, after the death of her brother during his military service, she begins to believe that her colleagues are to blame. Meanwhile, Ayse, a Kurd from the village of Mus, moves to Istanbul after the death of her brother, a Kurdish resistance fighter. The film documents these two lives as they intertwine.
5. LETTER TO THE KING (15 November, 8.30pm, Hackney Picturehouse)
Letter To The King portrays five people on a day trip from a refugee camp to Oslo, a welcome change in an otherwise monotonous life. It soon emerges that each and every one of them has an agenda for their trip and all five will make decisive choices as they discover happiness, love, humiliation or fulfil a long-awaited revenge.
For full listings of films at the London Kurdish Film Festival, visit http://www.lkff.co.uk/
© Copyright IBTimes 2023. All rights reserved.