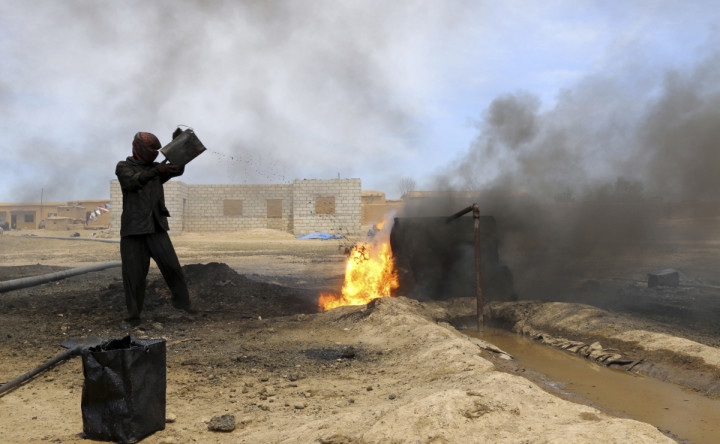 Russian energy giant Rosneft bought a shipment of Iraqi-Kurdish oil for a German refinery it co-owns with BP last month, according to Reuters.
The transaction would have infuriated Baghdad, which claims to have sole rights to oil sales from the autonomous region of Iraqi Kurdistan.
The Kurdistan Regional Government (KRG) has sought to circumvent Baghdad's ban on selling Kurdish oil by sending crude through a recently-completed pipeline to the Turkish port of Ceyhan.
The Kurds have since loaded two ships, each with 1 million barrels of crude, onto the ships in a bid to force through a sale. The cargoes have struggled to find a buyer, as Baghdad it would launch legal action against any purchaser of the oil.
However, according to Reuters' sources, Rosneft last month purchased around 41,000 tonnes of Kurdish light grade oil which had left Kurdistan via an overland route to the Turkish port of Mersin.
Reuters then tracked the 8 May shipment to the Italian port of Trieste, before being transferred to the Rosneft-BP Ruhr Oel refining facility in Germany.
The report comes as Islamist militants from ISIS (Islamic State of Iraq and Sham) seized control of Iraq's second city Mosul and swept southwards, taking Saddam Hussein's hometown of Tikrit and claimed they were heading to the capital Baghdad.
Iraq's central government will need support from Kurds to stop ISIS broadening its power base in the country, particularly in the north where the Islamist brigade has seized territory in recent days.
State-owned Russian energy giant Rosneft has no large projects in Iraq although BP, which is the main operator of the Ruhr Oel facility, is at the forefront of investment at the Rumalia oilfield.