James Foley Backlash: US Continues to Bombard Isis Despite Threat to Kill Second Journalist Steven Sotloff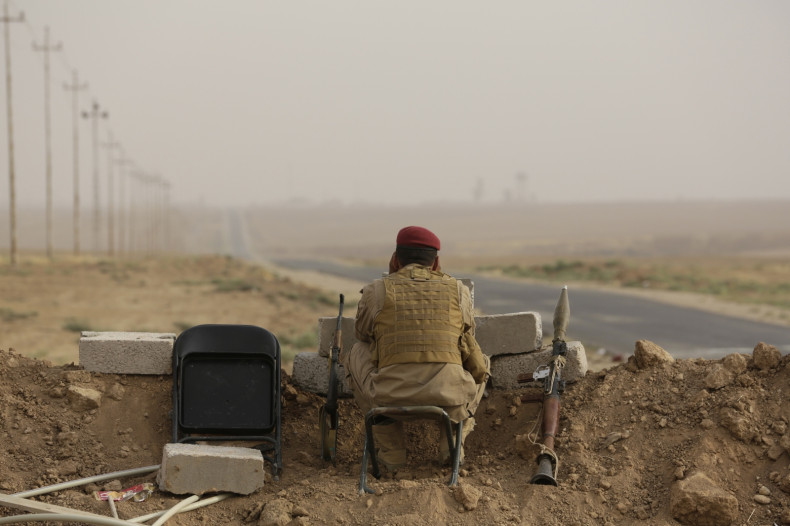 A US official has confirmed that American fighter jets and drones have carried out nearly a dozen air strikes on Isis (known as the Islamic State) positions in northern Iraq in spite of the terror group's threat to kill a second American journalist in retaliation for further strikes.
The Islamic terrorists released a barbaric YouTube video which showed the beheading of US journalist James Foley, who had been held captive since 2012.
The video also showed Time journalist Steven Sotloff and one of the group's militants, who threatened to kill the writer if air strikes continued.
The official, who was not authorised to discuss the ongoing operation publicly and spoke on condition of anonymity, said that the airstrikes were targeting the areas surrounding the Mosul Dam in order to aid the Iraqi and Kurdish troops that had recently recaptured the strategically-important facility from the group.
US President Barack Obama is set to make a statement regarding the killing of James Foley, the actions of IS and the US reaction to the beheading video.
Professor Tom Scotto, a UK-based American academic and global expert on US politics from the University of Essex, told IBTimes UK that American public support for airstrikes in northern Iraq will increase in the aftermath of Foley's killing.
"Some people might expect America to launch an immediate invasion to the James Foley beheading, and the Steven Sotloff hostage situation. I think that is unlikely; after all, US policy is not to negotiate over hostages, and people are still jaded and cynical after the last Iraq war. The reaction won't be as severe as it was after 9/11," Scotto said.
"However I think that, over the next few weeks, the US public will give Obama a freer hand to step up air strikes. You will see support for Obama's decision to use American air power on Iraq being shored up. From now on, people will be increasingly aware of the threat Isis poses."
Elsewhere, the National Security Council (NSC) has confirmed the authenticity of the video of Foley's death at the hands of IS militants.
"The US Intelligence Community has analysed the recently released video showing US citizens James Foley and Steven Sotloff. We have reached the judgment that this video is authentic. We will continue to provide updates as they are available," it said.
In a Facebook post, Foley's mother Diane said he "gave his life trying to expose the world to the suffering of the Syrian people." He had worked for GlobalPost and the French news agency Agence-France Press.