Kuwait calls on Opec and non-Opec oil producers to extend output cuts for 12 months
Most crude producers want production cuts to be extended for 6 to 9 months but Kuwait wants more.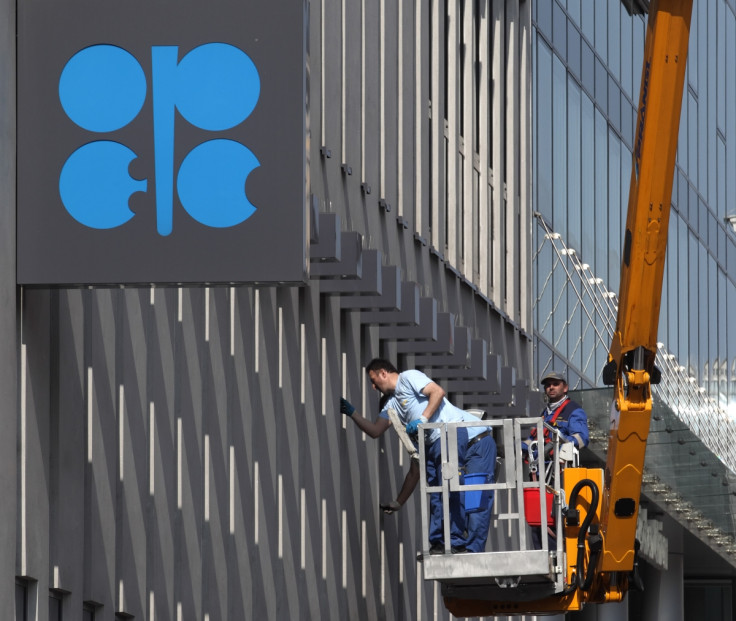 Kuwait has called upon fellow Opec and non-Opec oil producers to extend their ongoing output cuts for another 12 months, instead of 6 to 9 months or increase the volume of cuts above the current level of 1.8m barrels per day (bpd).
Speaking in Vienna, Austria on Wednesday (24 May), ahead of the Opec ministers meeting, Kuwaiti oil minister Essam al-Marzouq said his country, with proven crude oil reserves of 104bn barrels or around 8.5% of the world's reserves, would like the ongoing production cuts from Opec and non-Opec producers to either be deepened or extended by 12 months.
When asked by IBTimes UK, what would be Kuwait's preferred option, al-Marzouq said all possible avenues "should be on the table." Later in the briefing, the minister also said Kuwait had informally raised both options with its Opec counterparts.
However, it is understood that Opec heavyweight Saudi Arabia is not in favour of the extending cuts, originally stated to expire in June, by more than nine months.
Leading non-Opec producer Russia, among the 11 non-Opec players that signed up to production cuts in December, is also not keen to extend the output cuts for more than nine months. Opec meets formally on Thursday with an announcement expected around 4pm BST.
Meanwhile, Iran, which received an exemption to raise output slightly back in November 2016, has not commented on the possible outcomes of the latest meeting so far, with the country's oil minister Bijan Zanganeh not entertaining any queries from the media in the run up to the Opec meeting.
Market analysts say although Kuwait's proposal of a 12-month extension or a deepening of cuts was not the market's base-case scenario, a rolling over of cuts could cause oil prices to rise dramatically in the short-term.
"Thanks to Opec we are currently already trading at close to $54 per barrel with what is overall still a bearish market mood with little speculative length," said analysts at JBC Energy.
"Assuming a rollover, our balances show a 400,000 bpd shortage in crude and condensate balances for the second half of the year, easily conducive to some easily observable stockdraws. Add in the potential for an outage or two, and there is plenty of reason and room for "speculators" to stampede into the market."
Fawad Razaqzada, market analyst at Forex.com, said most market participants will be thinking that an agreement is almost a foregone conclusion. "This expected outcome of the Opec meeting may still cause oil prices to rise a little bit further. But, speculators who are already positioned long in crude oil may then use that as an opportunity to bank profit."
However, Razaqzada added that if there are any surprise announcements then the reaction of oil prices may well be very different.
© Copyright IBTimes 2023. All rights reserved.