Amina Filali Affair: Egyptian Girl Attempts Suicide to Escape Forced Marriage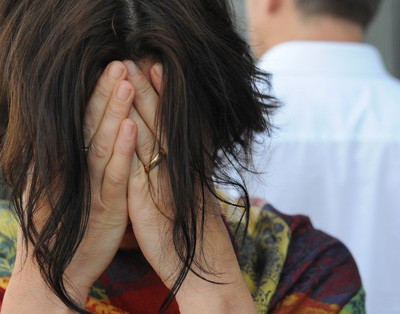 An 18-year old Egyptian girl allegedly hurdled off a balcony to avoid a forced marriage
www.udi.no
Kuwait has launched an investigation into the attempted suicide of an 18-year old Egyptian girl who allegedly hurdled off a balcony in Kuwait to avoid a forced marriage.
The unnamed teenager survived the fall but suffered multiple fractures.
She jumped off the balcony of the family's first floor apartment after her parents introduced her to a man who supposedly was her husband, according to Kuwait's al Rai newspaper.
The girl was immediately taken to the hospital where she stayed 19 days.Her brother was the only member of the family to visit her during the recovery. He told the girl that she had obtained divorce from the "husband", but she demanded to see evidence that she was ever married.
Kuwaiti police has since called the mother and brother in for questioning in the on-going investigation.
The case comes after the shocking death of Amina Filali, the 16-year-old Moroccan girl who took her own life after she was coerced into marrying her rapist.
Amina killed herself by swallowing rat poison in her hometown of Larache in northen Morocco. One year ago, she was raped by a man who was 10 years her senior. The family agreed with a civil court ruling that she should marry her rapist in order to preserve their honour. But in the aftermath of the tragedy, the father denied the claims and said they were "advised" by the prosecutor to arrange a marriage with the man.
Her death has renewed debate about the criminalisation of forced marriages in the UK.
David Cameron announced in October that he wanted to strengthen the law against forced marriage by making it a criminal offence to breach a forced marriage protection order. Some ministers proposed to go further, making it a separate criminal offence.
The Home Office has been sceptical about introducing a new criminal offence that would be difficult to define and difficult to enforce. Existing offences such as kidnapping, people trafficking and abduction were enough to deal with the problem, it said.
But in December home secretary Teresa May launched consultations into making forced marriage a crime. The issue is gaining momentum among organisations that work with women victims of abuses.