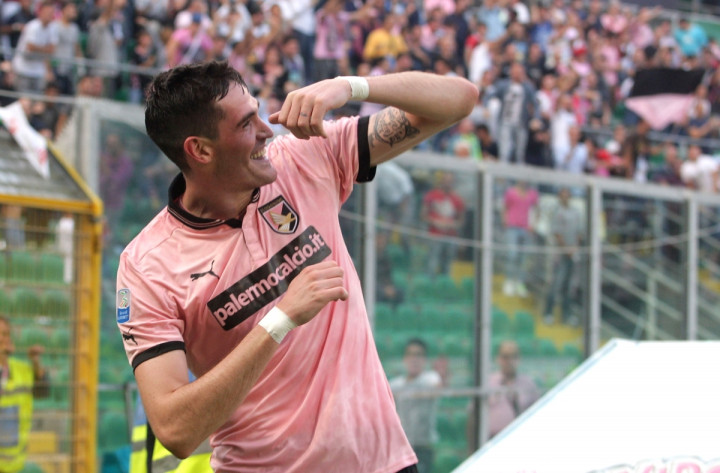 Former Rangers and Burnley striker Kyle Lafferty has been axed by newly-promoted Serie A side Palermo after the club president claimed they can no longer handle his womanising ways.
The 26-year-old is reportedly close to signing for Norwich City after just one year in Italy where he struck 11 goals in 33 Serie B appearances to help their club earn promotion back to the top flight.
But the Northern Ireland international earned the wrath of Palermo coach Giuseppe Iachini, who was less than impressed with Lafferty's frequent absences from training and ordered club president Maurizio Zamparini to get rid of the troublesome striker.
"He is an out-of-control womaniser, an Irishman without rules," Zamparini was quoted as saying by livesicilia.it. "He is someone who disappears for a week and goes on the hunt for women in Milan."
Zamparini went on to praise Lafferty's conduct on the pitch but insisted his antics off it have left the club with little choice but to cut ties with him.
"He has two families with six children, he never trains, he's completely off the rails. On the field, he's a great player because he's given us everything he had and more.
"In terms of his behaviour, however, he is uncontrollable. My coach told me he cannot sort this player out, he has to go."
Lafferty himself announced he would be leaving the Italian club via his Facebook page.
"I'm sorry. Goodbye Palermo, thanks.
"I like Palermo and it was nice to play here, but Palermo has decided to sell me and I respect their decision. I hope that the club can spend the money buying good players and staying long in Serie A. This is a league that belongs to Palermo."