England fans reacted violently to their team's disastrous World Cup campaign by fighting amongst themselves and throwing beer at local football fans last night.
Photographers caught bare-chested fans throwing drinks at local Brazilian supporters at the Estadio Minerao during the 0-0 draw with Costa Rica, amid reports English fans also fought amongst themselves.
Riot police stepped in to create a partition between rival fans after the 7,000 England supporters were allegedly taunted with chants of "eliminado", which means "going out", by parts of the ground.
The unrest broke out 20 minutes before the end of the match, with spectators posting updates on Twitter the moment police took action.
Chief Supt Rachel Barber, silver commander of the British police delegation in Brazil, told the Telegraph: "We are aware of a minor incident involving a group of fans near the segregation line who were reluctant to leave the stadium at the end of the match.
"The matter was dealt with swiftly by the Brazilian military police and we have not been made aware of any arrests having taken place."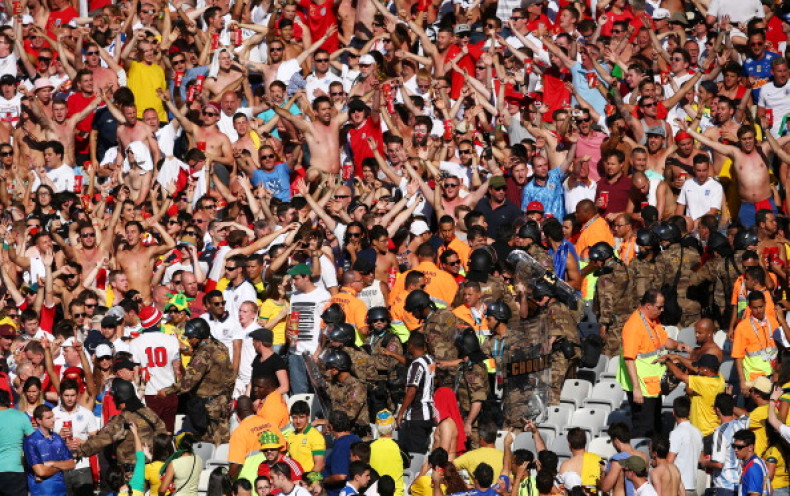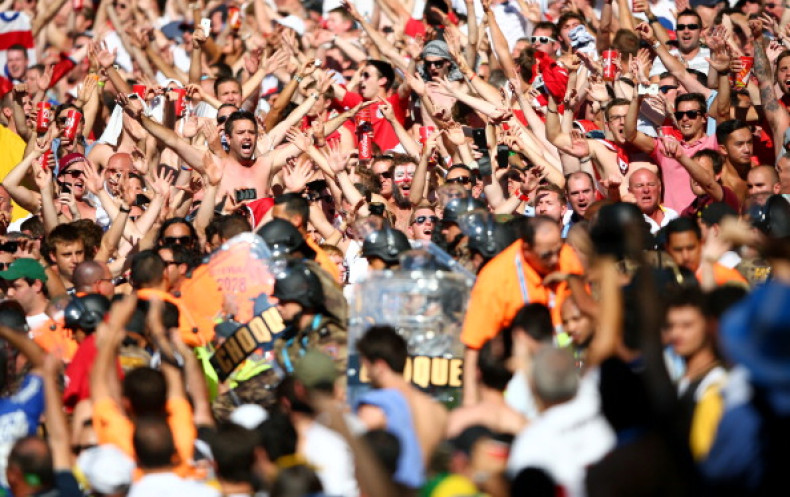 The violence came after England fans were attacked with fireworks by hooded thugs in Sao Paulo before the Group D match against Uruguay.
A total of 14 local gang members were arrested by police, who seized weapons including knives and knuckle dusters as well as a protective gumshield.
England finshed bottom of their group with a points tally of one, their lowest since 1958.