Kylie Jenner has flooded her Instagram feed with fresh pictures from her new photoshoot for Flaunt magazine whereby she poses as Barbie, prompting her fans to comment on her 'fakeness'.
The 19-year-old reality TV star exposed her bottom in a series of pink-themed shots for the LA fashion publication photographed by Brendan Forbes. She concealed her raven hair underneath a long peroxide wig and sported a rosy-hued make-up look with bright pink lips.
Two shots see the teen showcase her figure in a fuchsia pink high-rise swimsuit, while another sees her walking up a stairway in an orange thong and white boot heels. The last one she posted on her Instagram profile – followed by 93m people – saw her look over her shoulder in a pair of Juicy Couture pink tracksuit bottoms and a bra.
In the last snap, captioned "life in plastic it's fantastic", one of her followers wrote: "Thanks for confessing the fact that ur fully plastic", while another fan wrote: "Looking like Nicky Minaj".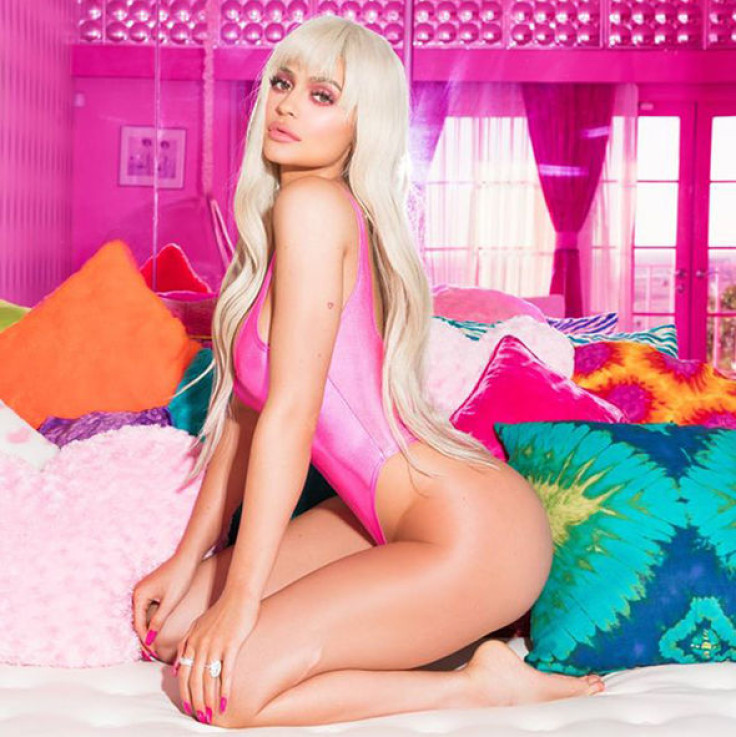 A third added: "None of this is natural.... girls need to understand you don't 'grow up' and look like this!!!"
Many fans were in awe of the shoot – which will feature in the magazine's Cadence issue – with many writing "QUEEN" and someone else adding: "This is awesome".
Flaunt magazine also posted a slew of shots from the shoot onto their Instagram page, which has accumulated thousands of 'likes' per post.
Another scantily-clad image showed Kim Kardashian's youngest sibling reclining on a pink lounger in a two-piece and matching wedges, flaunting her famous leg scar.
The magazine captiond the shot: "SO MANY MARGARITAS, SO LITTLE FEELING FEATURING @KYLIEJENNER from #thecadenceissue #flauntinprint | Photographed by @brendanforbes styled by @missjilljacobs"
Jenner has become a pop culture icon in recent years and has amassed a fortune to rival her famous sisters thanks to her lip kit line, sponsored Instagram posts, modelling shoots and apps among other business ventures. In 2016, Forbes estimated that her net worth was £14.6m.