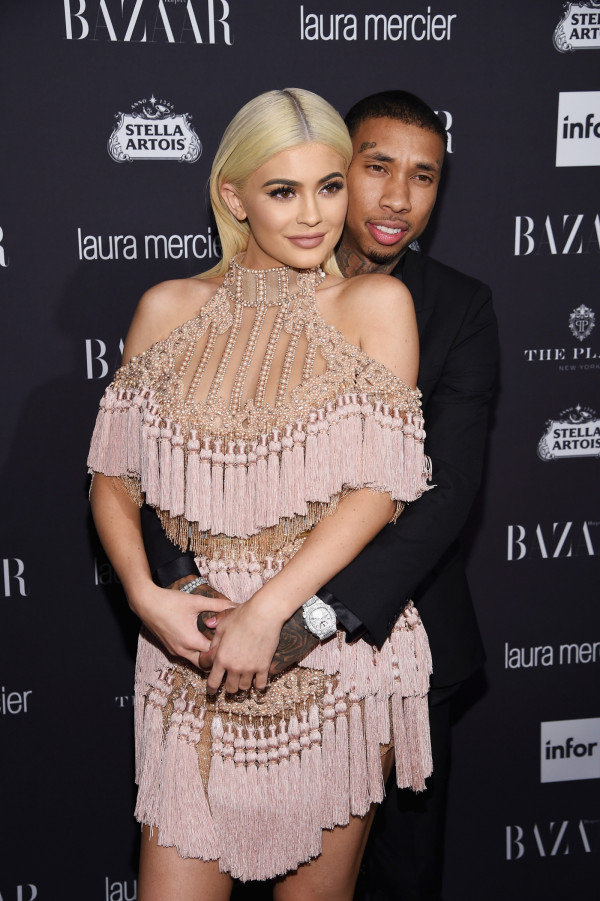 Kylie Jenner and Tyga's romance has reportedly come to an end. Reports claim the reality TV star dumped her boyfriend after dating for more than a year allegedly because the youngest Kardashian-Jenner sister was tired of the rapper's continuing financial woes.
While this is not the first time that the on-again-off-again couple have called it quits, it looks like a permanent split this time, claims Media Take Out's new report.
"Kylie felt that Tyga was taking advantage of her [financially]," the gossip website quoted a source as saying.
"Also she's growing into a woman, and needed to make some changes in her life," the source added. Apparently, the lip-kit maven has "completely moved on" from her much-public affair with Tyga.
Social media's power couple – Kyga – had caused a similar buzz in 2016 when they shocked fans with their break-up news in May.
The Rack City singer later opened up about the split in an interview blaming everything on the media attention and pressure surrounding a public romance.
"When you're in a very public relationship like that, it's hard for other people to see you differently than that," the singer, whose real name is Micheal Ray Stevenson, had said adding that his romance with then 18-year-old Kylie had taken a toll on his professional life.
"Being in that it took a lot, career wise, everything. It overshadowed a lot of my talents and a lot of things that I worked hard for," he had explained.
After spending a few months apart, the couple reunited and returned to the public eye with their romance. Much to the relief of fans, 19-year-old Kylie was back to posting cosy pictures with her rapper boyfriend on Instagram.
As for rumours about their recent split, the couple have not publicly announced anything. Yet, reports claim that, "It looks like Kylie HAS finished with Tyga, at least for now anyway,"